Home / News / Government & Politics / Local Government
Coralville seeking grants to relocate power lines underground
Project, which is in MidAmerican service area, is estimated to cost nearly $20 million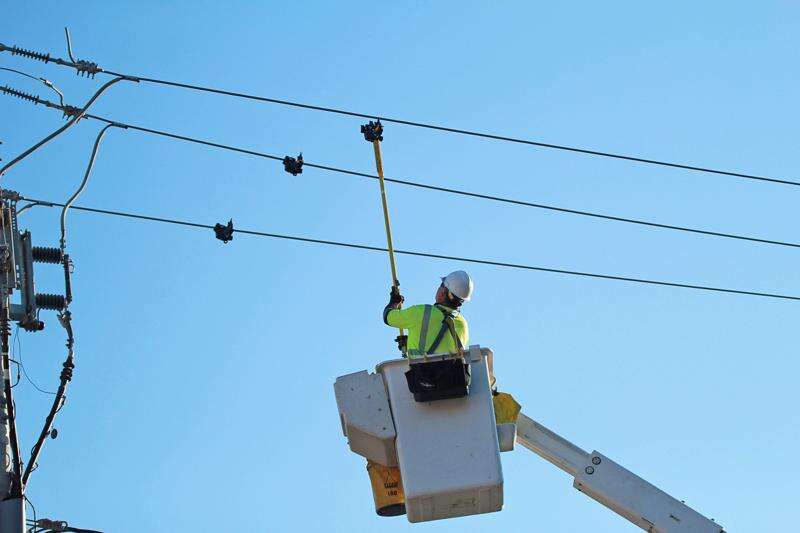 CORALVILLE — The city of Coralville is applying for state and federal grants to help pay for relocating overhead power and communications lines underground.
The utility resilience project is estimated to cost $19.6 million.
Residents are invited to a public information meeting at 5:15 p.m. Tuesday in Coralville City Hall to learn more about the project. The meeting will include a brief presentation and an opportunity for comments and questions.
The city is pursuing the project to make utility lines less vulnerable to severe storms and weather, as well as improve utility reliability for residents. Power lines would be relocated from overhead in backyards to underground in front yards.
The city estimates the project would improve utility reliability for more than 9,000 Coralville residents. The project area includes the MidAmerican Energy service area, which is south of Interstate 80.
Coralville utility resilience project map
The city of Coralville is applying for federal and state funds to relocate existing overhead powerlines to underground in the MidAmerican Energy service area. The project would improve utility reliability for more than 9,000 residents, according to the city. The project service area is shown in green. The bulk of project construction would occur in the blue shaded area.
Source: City of Coralville
After a storm that damages power lines, utility companies must navigate streets and backyards covered in debris, which can delay repairs and service restoration.
The city says 23 high-wind events were recorded in Johnson County from 1996 to 2010. The August 2020 derecho caused power outages that went unrepaired for days as utility crews navigated debris to reach the lines.
The city is seeking $13.72 million from the Federal Emergency Management Agency's Building Resilient Infrastructure and Communities program and $1.96 million from Iowa Homeland Security and Emergency Management.
The application to FEMA's program requires a local match, which the city expects would be $3.92 million, Deputy City Administrator Ellen Habel wrote in a memo to the Coralville City Council.
"MidAmerican Energy is supportive of this project, and we are in discussions with them regarding their financial commitment, which would go toward the city's share," Habel said.
The grant and the city's contribution are expected to cover all construction costs.
The city will be responsible for the maintenance and operation of the utility improvements, as well as maintaining the improvements for at least 20 years, according to the city.
Comments: (319) 339-3155; izabela.zaluska@thegazette.com