Home / Life
The magical English city of York has been fascinating visitors for 2,000 years
By Lori Erickson, correspondent
Jul. 14, 2019 8:45 pm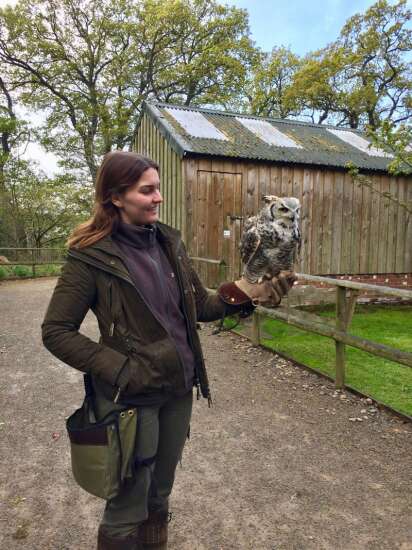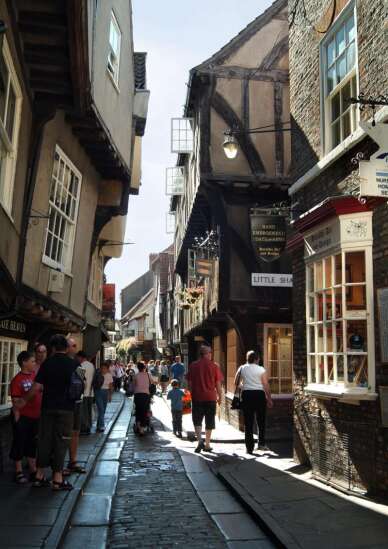 When my husband and I returned to the English city of York this spring, it felt like meeting an old friend again after a long absence - which in a way it was. Nineteen years ago our family lived for a semester in nearby Ilkley, a small town in the Yorkshire Dales. On our frequent trips to York we fell in love with the city's narrow streets, encircling medieval wall, and visitor attractions that reveal layers of history dating back to the Romans.
On our return visit, York didn't disappoint. In fact, this city in northern England has blossomed into an even better tourist destination. That's due in part to its association with the Harry Potter stories - Diagon Alley is said to be based on York's Shambles, a cobblestone street with buildings dating back to the 14th century. York has found a way to be both hip and historic, with a lively dining scene and a quirky vibe.
We began our visit with an evensong service at the York Minster, the glorious cathedral that's visible from nearly everywhere in the city. The choir's ethereal music soared inside the massive structure, which was built over a span of 250 years and consecrated in 1472. The minster is the symbolic heart of the city and the largest Gothic cathedral in Europe, with splendid medieval stained glass and a museum in its undercroft that covers two millennia of York history.
The next day, we explored one of the city's most fascinating eras at the Jorvik Viking Centre. Scandinavian warriors conquered northern England in 866 and made Jorvik their capital (Jorvik, pronounced 'your-vik," later became York). In the 1970s, archaeologists discovered the remains of a Viking settlement underneath the streets of the city. A multiyear dig revealed the best-preserved Viking Age settlement ever found, a warren of tightly packed houses, workshops and streets.
Staffed by friendly guides dressed as Vikings, the center tells the story of the Norse who lived here in the 10th century. First we rode in a gondola-like car through a re-creation of a Viking neighborhood, complete with animatronic residents speaking Old Norse and the piped-in smells of manure. Later, we saw some of the artifacts found here, which ranged from tools and pieces of jewelry to a piece of fossilized Viking poop displayed like it was a precious jewel (proving that historians get excited about the darnedest things).
Another highlight was a decorated comb made from antler bone. 'It took one of our staff members a hundred hours to create a similar comb," said a guide. 'It's no wonder combs were considered luxury items to the Vikings."
The Richard III Experience, an attraction tucked into one of the guard towers in the city's medieval wall, provided us with insights into another chapter of York history. Richard III, who has a villainous reputation thanks to Shakespeare, emerges as a more complex character in the museum's displays.
'You Americans will never be able to keep all the names straight," said a guide with a smile as he handed us a cheat sheet detailing the royal dynasties.
Wanting a break from the blood and gore of English history, we next took a chocolate tour, another signature York attraction. During the 18th and 19th centuries, the city gave birth to several of the biggest companies in the British candy industry, and it continues to be the main production center for KitKats, one of the world's most popular chocolate bars. Our tour concluded with the chance to make chocolate treats of our own, including some delicious passion-fruit truffles.
We savored our homemade treats as we strolled the city later that afternoon. York is a walker's paradise, with a largely car-free historic center and winding streets filled with vintage pubs, charming shops and architectural gems. In the medieval street the Shambles, we were amused to see several stores dedicated to Harry Potter, from the World of Wizardry to the Shop that Shall Not Be Named. Later in the day, we strolled the beautifully preserved medieval town walls that stretch for two miles around the city, and then took a sunset cruise on the River Ouse that winds through the center of York.
Finally, we ended our stay with another York tradition: a ghost tour. The city is said to be among the most haunted in Europe and is full of pubs, hotels and shops that claim resident spirits. While we didn't see any ghosts, we did hear some intriguing tales. We concluded that York is so attractive that even its dead want to remain in residence - and as visitors drawn back after nearly 20 years, we could understand their reluctance to leave.