Home / Life
Matthew 25 seeks volunteers to help transform Cedar Rapids homes
May. 30, 2017 1:48 pm, Updated: May. 30, 2017 6:18 pm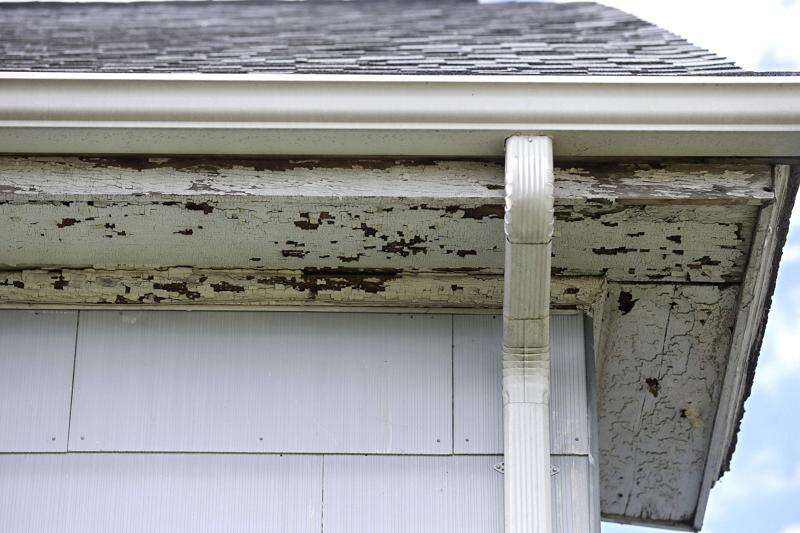 CEDAR RAPIDS - Paint peels from the Cedar Rapids home of Edith Chase and a plastic sheet acting as a cover for her window flutters in the breeze. Her front porch creeks under the weight of footsteps and a hole can be found in one of the stairs leading up to the house.
Fixing these issues is among the many projects volunteers plan to address during Matthew 25's second annual Transform Week, which takes place June 26-30.
Matthew 25 is a nonprofit established in 2006 to help strengthen and elevate neighborhoods on the west side of Cedar Rapids. The organization was instrumental in helping residents rebuild following the 2008 flood. Last year marked the inaugural Transform Week effort.
'It was a pretty small effort but it was so successful that, of course, we had to do it again," said Eden Youngberg, development and communications coordinator at Matthew 25. 'This time we're going big with a presenting sponsor and getting so many more people involved."
This year's Transform Week is being presented by Ingredion, a global ingredients solutions company with a location in southwest Cedar Rapids. Matthew 25 is hoping to have between 120 to 150 volunteers throughout the week.
'Of course, we would love to have people who have construction skills ... because we want to hone in on those skills, but at the same time we still have projects that don't require all that," Youngberg said, 'We have things for everybody."
Most work days are from 8:30 a.m. to 3:30 p.m. with a break for lunch, which Matthew 25 provides for all volunteers.
Matthew 25 officials still are looking for both volunteers and sponsors to help with this year's initiative. Officials estimate the overall cost of the week is going to be about $20,000.
During the effort, 12 projects on the southwest side of Cedar Rapids are being targeted for improvements. Chase's home represents one of the bigger projects.
'I feel very fortunate that they're able to give some assistance and that my house was chosen," Chase said. 'It's just going to help those homeowners do that work that they can't or aren't able to do on their own and make them feel prouder of their homes. There is so much that I can't do that they can and I know it's going to make me feel really good about my house."
Chase raised her children and continues to live in the Taylor neighborhood and has been involved at nearby Taylor Elementary School for more than 25 years.
'The Taylor neighborhood is my home," she said.
After serving as president of the PTA and as a classroom aide, Chase recently returned to work in the Taylor Elementary library.
Her dedication to youth education is apparent not only from her work in the school system, but also the Little Free Library standing in her yard. Once her home receives the work it needs, she plans to also install a Little Free Food Pantry, which takes the Little Free Library concept and uses it to help neighbors who are struggling with food insecurity.
'I like to give to my neighbors as much as I can," Chase said.
Transform Week is all about helping out neighborhoods.
'Our little slogan is, 'Sometimes when you transform a home, you transform a life,' " Youngberg said. 'Transform Week is our effort to gather volunteers in the community and other neighbors to help each of these neighbors work on their housing projects.
'You can volunteer a day, a week, alone, or as a team."
Those interested in getting involved should go to hub25.org to register.
'This is a really powerful week. Each and every project that we're doing, the homeowner is going to be right there working alongside you," Youngberg said, 'It's an opportunity to build relationships and get to know some people in the area neighborhood. You're going to walk away feeling really good and satisfied. You'll see your impact even if it's only one day."
GET INVOLVED
Matthew 25 is seeking volunteers and sponsors to help with its second Transform Week June 26-30. To sign up, go to hub25.org. For more information, call (319) 362-2214 or send email to info@hub25.org. Sponsorship levels are as follows: Builder - $2,500; Investor - $1,000; Cultivator - $500; and Neighbor - $250.
l Comments: (319) 368-8538; elianna.novitch@thegazette.com