Iowa Senate approves expanded Medicaid oversight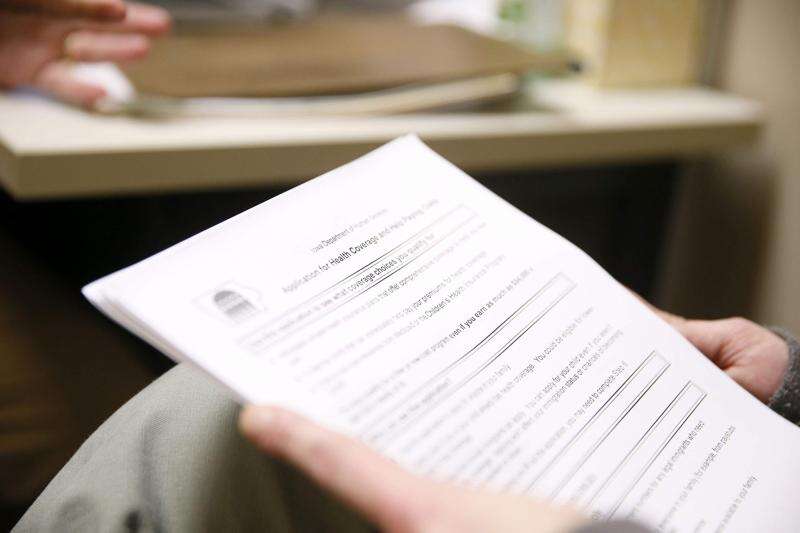 DES MOINES - Private companies managing Iowa's $5 billion Medicaid system would be closely watched by government overseers to ensure the needs of Iowans and their health care providers do not take a back seat to corporate profits, under a bill that won bipartisan support in the Iowa Senate Wednesday.
Six minority Republicans joined 26 Democrats in approving and sending to the GOP-led Iowa House a measure designed to avoid mistakes made by other states with 'course corrections" designed to keep the focus on patients, providers and taxpayers once Medicaid services are privatized April 1.
'Our job is to protect the health care safety net for Iowa families," said Sen. Amanda Ragan, D-Mason City, floor manager of Senate File 2213. 'We are all one accident or illness away from depending on Medicaid. Iowa's health care safety net is simply too important to turn over to out-of-state corporations."
Senators from both sides of the aisles spoke of constituent concerns over next month's impending transition and the need for oversight and accountability during more than two hours of debate, but Republicans bristled when Democrats took shots at Gov. Terry Branstad's unilateral rush to change.
'I'm sick of the blame that's going on," said Sen. Brad Zaun, an Urbandale Republican who supported the bill that won 32-18 passage.
'I resent any kind of communication that this is a partisan issue because it's not with me," said Zaun, who ripped the administration's handling of the bidding process that resulted in state contracts for three private managed care organizations (MCO). 'What we've trying to do is make the best out of a bad situation."
Included in the 48-page bill were provisions to enhance the role and responsibilities of the Health Policy Oversight Committee, execute a comprehensive review of program integrity, and create a special fund to finance system improvements and support for recipients. Other provisions would assign duties and authority to the managed care ombudsman program, expand and enhance the Medical Assistance Advisory Council, and direct state officials to improve consumer protections, monitor rates and payments and collect data as part of the evaluation and oversight process, according to proponents.
'This is a day for 560,000 Iowans. It's about them," said Sen. David Johnson, R-Ocheyedan, who called S.F. 2213 'an answer to a situation that we didn't initiate, but it's moving forward and we know that." He said legislators need to be vigilant as a coequal branch of government by doing 'the right thing" to protect Iowa's most-vulnerable citizens.
Senate Majority Leader Mike Gronstal, D-Council Bluffs, said House Republicans aren't going to take up a Senate-passed bill to halt privatization, so he told his colleagues the oversight is needed to prevent corporate 'bean counters" from turning managed care into less care and to send 'a strong message this is too fast, too much and people are going to get hurt."
Before passing the bill, senators rejected a scaled-back amendment offered by Johnson that Sen. Joe Bolkcom, D-Iowa City, called a 'cynical play" that would have 'gutted" robust oversight. He said it was important that Iowa officials closely track 'how these questionable Wall Street companies use our money."
Bolkcom warned the MCOs had engaged in questionable practices in other states that have adopted privately managed care, as well as jacking up rates and holding states 'hostage" for more money once they were established. He predicted Iowans will 'regret the day" they moved to Medicaid privatization.
'Shipping hundreds of millions of dollars out of Iowa won't save money, won't strengthen local health care providers and won't make sick people healthier," Bolkcom said. 'The new sucking sound we're about to hear is money going out of state to the home offices of these MCO executives to be paid to their shareholders. This is so irresponsible and it is dumb."
House GOP leaders have not expressed interest in expanding lawmakers' oversight beyond their current role, and Branstad has questioned adding onerous and duplicative requirements on MCOs as Iowa moves from a fee-for-service model to a system he says will encourage better health outcomes and reward providers for improvements.
The governor told reporters this week the state insurance commissioner already is in place to oversee the MCOs, and the state has ombudsmen to advocate for Medicaid participants who have questions or problems.
Bolkcom fired back Wednesday that Branstad's idea of oversight 'was we're going to let the managed care companies oversee themselves. Really," he said during Senate debate.
l Comments: (515) 243-7220; rod.boshart@thegazette.com