Home / Life
In Iowa: Stop to smell the roses. Literally.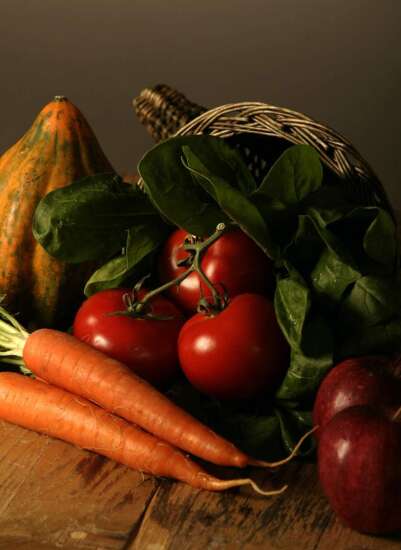 I'm not quite sure how it is August already. The annual K-9 Splash means the Bever Park pool is closing for the season, and 'back to school" is in the air.
To be honest, this fills me with a certain level of anxiety and I know I'm not alone. Winter is always my least favorite season. Last winter's polar vortexes and continual dumping of snow and ice were extra depressing.
Like many Midwesterners, I love nothing more than the first green hints of spring, the days when warm breezes mean I can open my windows and let in fresh air. It's true that air is all the sweeter for being a respite from the cold, but I nonetheless wish we didn't have to return to winter.
In the summer, I spend evenings after work and Saturday afternoons in my garden, watering flowers, pulling weeds and watching with wonder as our good Iowa soil turns tiny seedlings into a bounty of produce. This time of year, as the sweet corn piles up on roadside stands and fat red tomatoes start practically falling off the vine, is my favorite part of the season. I love sitting on my porch as the sun sets, listening to the thrum of the cicadas as the fireflies blink off and on.
In the summer I also attend free outdoor yoga classes at Indian Creek Nature Center and NewBo City Market. There is a lot of talk about breathwork at these classes, about paying attention to the slow and steady rhythm of the lungs. We are encouraged to inhale and exhale deliberately, drawing in energy, releasing tension and stress.
I try to hold onto that ethos when I think about summer ending and my brain starts to fritz with anxiety about oncoming winter. There's nothing I can do about the seasons, so I'm trying to breathe with them, trying to inhale the peace of this summer air.
I also try to hang onto the zen of summer when I get too caught up in the news. Mass shootings, immigration raids, reports about how the world is running out of water. And always our leaders yelling, yelling, yelling when all most of us want is for them to solve some problems.
A monarch butterfly is fluttering over my garden as I type this. Inhale.
Winter is coming! Exhale.
Biting into a cherry tomato still warm from the sun. Inhale.
Another shooting. Oh, and another one. Exhale.
I deadheaded my roses and they're producing a second round of blooms for the season. Inhale. Literally stop to smell the roses. Inhale.
Three headlines stacked in a stark column on the New York Times website: 'Climate change threatens world's food supply," above 'A more active hurricane season could lie ahead, scientists warn," above 'Water crises loom for a quarter of humanity."
Exhale. Exhale. Exhale. Stand in the warm breeze. Inhale. Listen to the birds. Inhale. Pull up a weed. Inhale.
Try to feel the equilibrium between the forces you cannot control and work on those you can.
I think what I really dread, more than the cold itself, is that in this steady stream of bad news, it's harder for me to find the ways to inhale over the winter. I am lucky to draw so much comfort from these small growing things in my yard all summer, and I am lucky to have the time to spend tending them, breathing in and out.
To those who haven't found that time, or who are struggling to keep their balance in this changing season: know you are not alone. We're all in this together, just trying to keep our balance and our breath.
' Comments: (319) 398-8339; alison.gowans@thegazette.com