Chait Galleries explores relationship with food in upcoming exhibit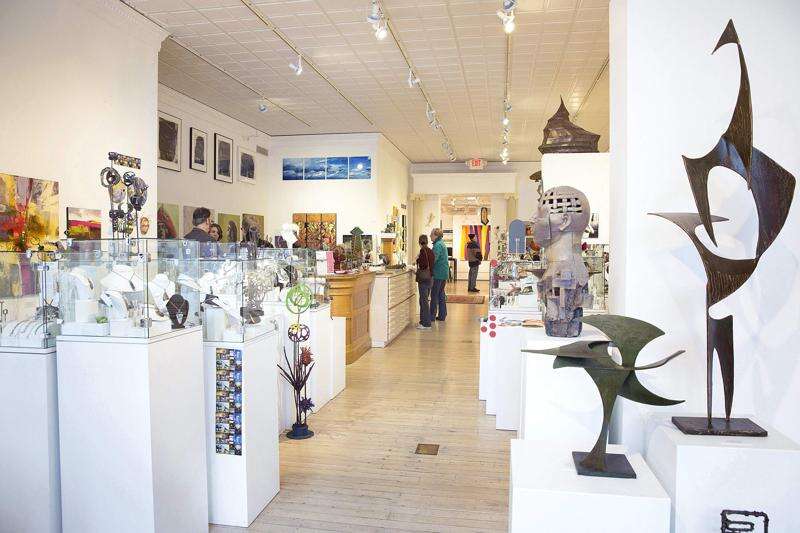 IOWA CITY - Food, often the feature of celebrations and get-togethers, brings us together. But it can also be a source of stress, sometimes difficult to find or afford, a cause of health or body image issues.
In its third annual juried exhibition, Chait Galleries Downtown in Iowa City will turn its attention to food with 'Benjamin's Banquet: Exploring our Relationships with Food."
The show runs from Feb. 12 to March 27 and will focus on the many ways our culture connects with food - a topic particularly relevant in Iowa because of its ties to the food industry.
'People all over the state have some sort of attachment to food, whether personally or through family," said Emily Wolfe, a coordinator of Benjamin's Banquet. 'We all know someone involved in cultivating food."
'We grow things in Iowa and everybody eats, so between the two you should cover a lot of people," gallery owner Benjamin Chait said.
The exhibition will explore artists' attachments and relationships to food, whether positive or negative.
'The consumption and attitudes surrounding food can clearly reflect the moral fiber of a society and the inner beliefs of a person," reads the exhibition's call for entries. 'Food creates a common understanding for comfort, hunger or convenience and deeper associations to GMOs, poverty, body image and environmental issues."
The call for entries asks artists to submit work that reflects global and personal connections or disconnections to food, and will remain open until Jan. 15.
Wolfe said they've posted the call on sites across the nation and are hoping for a 'broader reach" this year.
'We have a big Iowa City following, so lots of local and regional artists, but this year we're hoping for more national entries," she said.
Chait said all artists in the United States age 18 and older can submit 'just about anything" - except photography and jewelry. He said he doesn't know what to expect.
'Two different people can have two completely different interpretations," he said. 'It's about whatever it means to the artist."
Entries will be judged by a jury of Iowa City community members who are looking for originality, composition, consistency and technique.
'We look for something with competence and energy, something that communicates something," Chait added.
The 'best in show" winner will receive a $300 award, while two runners-up will earn an 'honorable mention" and a $100 prize.
For many artists, Chait said, just having the opportunity to show their work in a gallery is a prize in itself.
'A high number of artists are very insecure and shy, so once they reach out and get beyond that, to be acknowledged is a big deal," he said.