Home / Kids Gazette / Kids Articles
The history of video games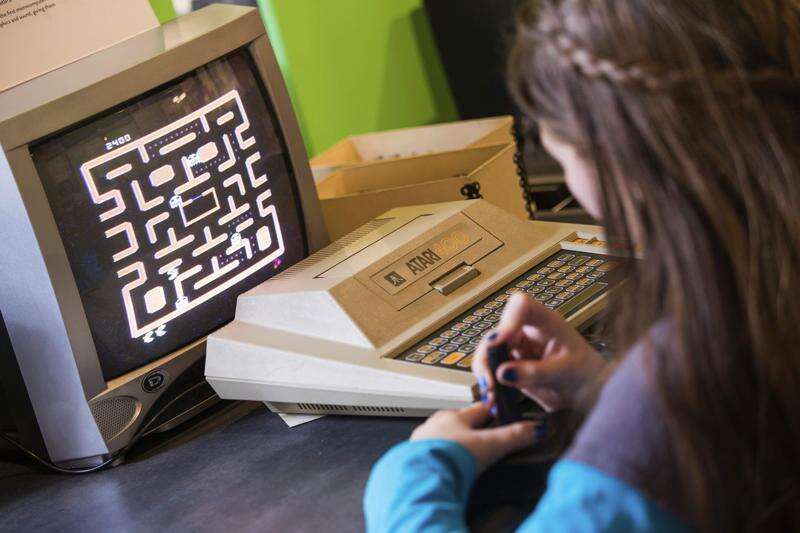 The first electronic games were invented about 70 years ago, but they looked nothing like video games today.
The original video games in the 1950s didn't even have videos - they were giant machines with a few flashing lights that played simple games such as tick-tack-toe. Unless you worked in a high-tech research lab, you probably wouldn't even get a chance to see one of these games up close.
Today, it's easy to play video games on TVs, computers, cellphones and tablets. Many of the games and characters kids play today can be traced back many years.
Sports games
Almost any sport imaginable now has a video game version. Some of the first video games were based on Ping-Pong or table tennis. The first electronic gaming system people could play on a home TV was called the Magnavox Odyssey in 1972, and it came with a tennis game played with three moving dots. Players had to have a plastic mat that looked like a tennis court on their TV screens. It sounds boring, but that's all they had back then. A similar arcade game called 'Pong" was released in 1972 by Atari. The website PongGame.org is dedicated to the game's history.
Mario
Mario is one of the most famous fictional characters in the world. He was created by Nintendo for the arcade game 'Donkey Kong" in 1981. His original name was Jumpman, but he was later renamed Mario and got a brother named Luigi in games like 'Super Mario Bros." Mario has appeared in more than 100 video games, plus books, TV shows and movies. One of Mario's most recent games is 'Mario Kart Tour," which is a free phone app released in 2019.
Girls in video games
Some people say video games are mostly for boys, but that's not true! Girls have played video games since the beginning, and there are many cool female characters to play as. One of the first was Samus from 'Metroid" by Nintendo in 1986. Samus still is kicking butt more than 30 years later in the Super Smash Bros. series.
Building games
'Minecraft" is one of the most popular games in the world in 2020, but it was not the first game where players can build their own world. 'SimCity" was released as a computer game in 1989 by Maxis. Players got to create lay out own cities and there were no set goals, similar to 'Minecraft." Sequels to the game include 'SimFarm," 'Sim Theme Park" and 'The Sims."