Home / Kids Gazette / Kids Articles
Q&A: A lifelong nurse who's always loved helping others
Her advice? 'Start being kind to people now'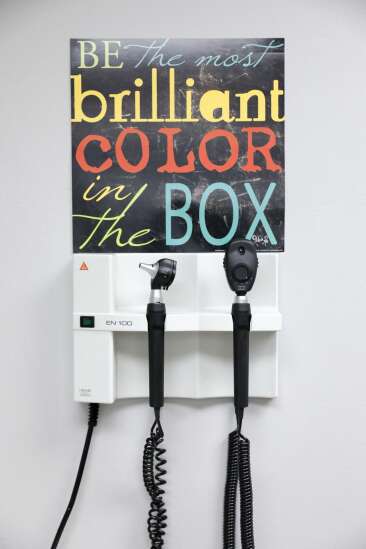 Deb McCarthy has spent more than four decades dedicating herself to being a nurse and a lifelong learner.
"I've learned from my patients — I think I've taught them as well. I have learned from my students, and I think I've taught them as well," she said. "I think nursing is a wonderful career. There will always be a position for you, and there's always room to grow."
The Kids Gazette asked McCarthy to tell us more about why she loves nursing and what advice she has for kids who are interested in the profession.
When did you know you wanted to become a nurse?
"I knew in high school, which was the early '70s, that I either wanted to be a nurse or a teacher. I thought with nursing, I could have the best of both because I could teach my patients along with two teaching students one day."
Why did you choose to go into nursing?
"I always liked to take care of people. When I was in elementary school I would play with the less fortunate, children that are today some people would say our (children with) special needs at recess, because there was something within me that said that I was blessed to have everything I had."
What have been some of your best moments at work?
"Some of the best moments of my nursing career were when I knew I made a difference, when someone would (say) such simple (things) as, 'Thank you.' My most recent fond memories probably were with students. When I taught at Kirkwood, I had the best and the brightest students, and to know that I could still teach those very bright intelligent people things that they didn't know made my heart feel good."
What are some of the most interesting things you have learned?
"One of the things that stands out is when I started my nursing career, that we did not have nurse practitioners or physician assistants. So we had doctors that would train us to do the work. So really, without the pay, I was trained to do a lot of specialty things.
Another thing that I learned is that the young people that I taught were so motivated to learn. I learned that young people do believe in a brighter future, and that gives me hope."
What is a piece of advice you would give to younger people looking into nursing?
"If you are a nurse, you can have a nice home, and you can have a nice car, and you can have a family. You will have a job that makes your heart feel really good. If you care about people and take care of people, you should certainly consider being a nurse."
What is a general piece of advice you would give?
"Start being kind to people now. Make a difference now, and pay attention to your grades."
Mishka Mohamed Nour is a recent graduate of West High School, where she was an editor, reporter and designer for the West Side Story.