Home / Kids Gazette / Kids Articles
In the '90s, kids tickled, fed and taught their toys English
We typically think kids play with toys. In the 1990s, toys started playing back.
There were already many toys that moved, lit up and made noise. In the 90s, companies increasingly made toys that were meant to interact with users.
Skip-It
It's a very simple device: A weighted ball connected to a string with a loop on the other end. You put the loop around one ankle, swing the ball around and repeatedly hop over it with your other foot.
Skip-It was invented years prior, but in the 1990s it was updated to include a skip counter. That allowed users to track their performance and hold playground competitions. Think of it as a low-tech Fitbit.
A TV commercial with a catchy jingle helped make the toy famous among 90s kids. The advertisement really played up the new Skip-It's ability to count skips, singing "The very best thing of all, there's the counter on this ball!"
Tickle Me Elmo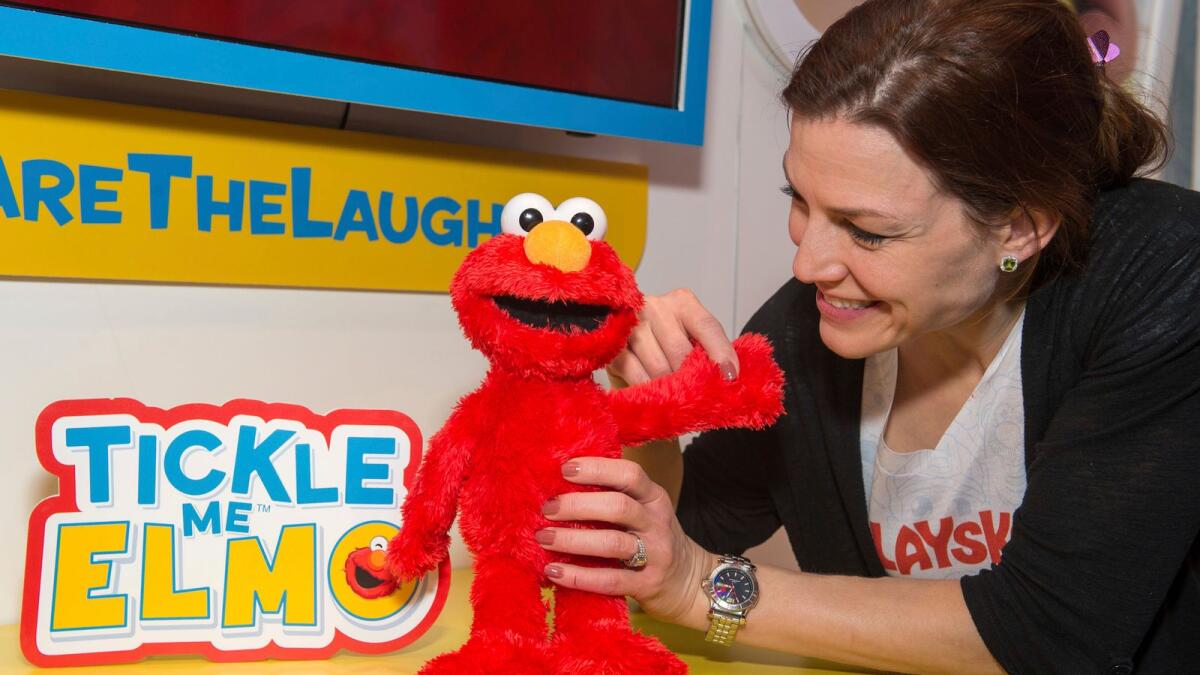 The little red monster from Sesame Street was one of the most popular Christmas gifts in the country in 1996. There were stories of people fighting over limited supplies at shopping centers and reselling them for hundreds of dollars.
When you touched Tickle Me Elmo's belly, he shook and laughed. "Oh boy, that tickles," he said.
Tamagotchi
Robotic dogs weren't widely available until the early 2000s, so all we had in the '90s were virtual pets.
Players were responsible for feeding and training their virtual pet and even cleaning up their poop. If you ignored your pet, it would get sick and die.
The Tamagotchi came as a small pod with only three buttons and a small LCD screen (like a basic calculator). It was small enough to fit in your pocket or dangle as a keychain. Similar products were Nano Pets and Giga Pets.
Furby
In 1998, the industry released a tiny, furry robot that makers said would be your friend. The talking Furby could detect touch, motion and even other Furbies. The toy comes out of the box speaking a fake language and is programmed to "learn" English as it ages.
According to advertisements, the original Furby could "play games" and "love you back." While some people thought it was cute, others found it creepy and annoying.