Home / Kids Gazette / Kids Articles
Feathered, fast and fancy: Meet 5 kinds of penguins
There are many different kinds of penguins. Here are five to learn more about:
1. Rockhopper penguin
Southern Rockhoppers, as you might guess, don't waddle like other penguins. Instead, they hop — jumping from rock to rock along the shores of the islands where they live.
According to National Geographic, these penguins are some of the smallest out there, with most weighing in at around 5 pounds. While they're small, their look makes a big statement. Rockhoppers have spikes of yellow feathers on their heads to complement their orange beaks and red eyes.
2. Little penguin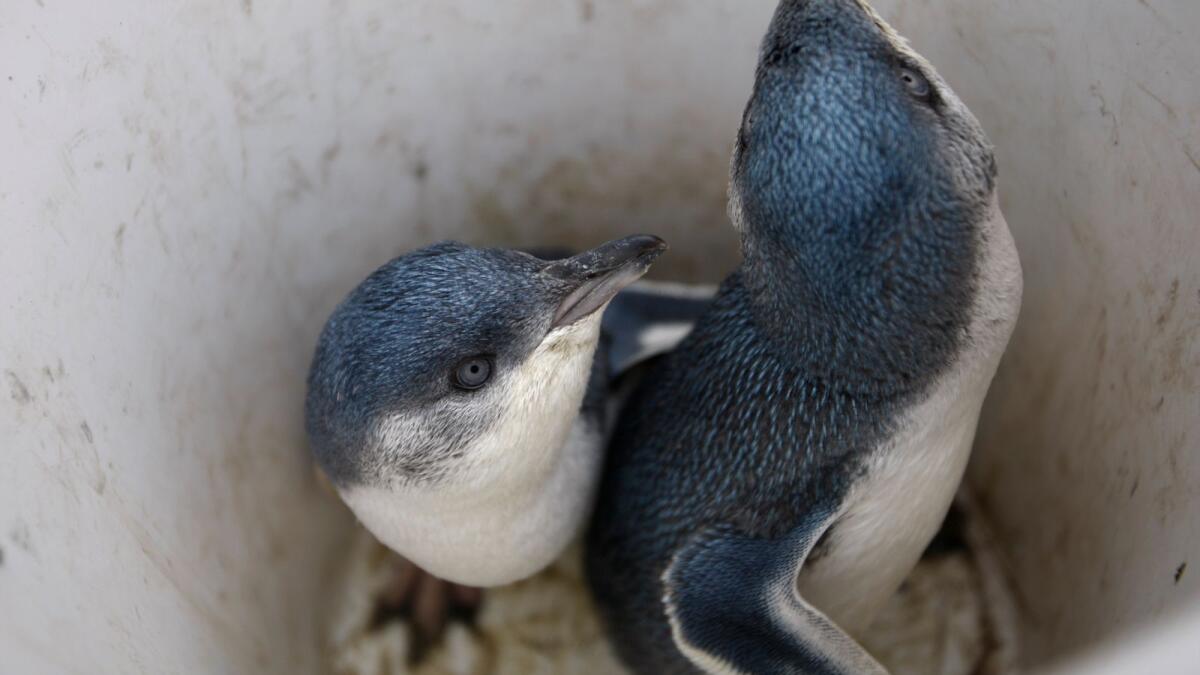 Little penguins, or Fairy penguins, are the only penguins that breed in Australia, according to Australian Birdlife, and the largest colony lives on Phillip Island.
On the island, tourists gather every night to watch the "penguin parade," when Little penguins gather in groups, or "rafts," to cross the beach. Visitors enjoy watching them waddle from the seashore back to their burrows on land after sunset.
3. Emperor penguin
Emperor penguins withstand harsh conditions living in Antarctica, especially while caring for their offspring.
According to National Geographic, male Emperor penguins spend about 65 days tending to a single egg, while the females are out fishing. A male will balance the egg on his feet, tucking it in a warm and cozy pocket of skin, while standing through brutal temperatures and storms until the egg hatches and the females return.
4. Gentoo penguin
Gentoo penguins are the fastest diving bird, swimming up to 22 miles per hour. Oceana reported these penguins can dive deeper than 600 feet while hunting for fish, crustaceans and squid.
This breed is also said to be one of the most romantic — they often gift each other pebbles as a sign of interest, and coupled-up Gentoo penguins build complicated nests of pebbles together. Then they work together to keep their egg warm until a chick hatches.
5. Macaroni penguin
Why are these seabirds called "Macaroni?" The American Bird Conservancy has the answer.
In 18th century Europe, it was the style to wear fancy feathers in your hat. Men who followed this trend were called macaronis. (The song "Yankee Doodle Dandy" references this in the lyric, "stuck a feather in his cap and called it macaroni.")
And Macaroni penguins do have impressive feathers on their heads, with long yellow crests stretching from their foreheads to the back of their necks.