Home / Kids Gazette / Kids Articles
Constellation Station: Make your own starry projector
Stars are giant spheres of superhot gas made up mostly of hydrogen and helium. Constellations are a group of stars that appear to make a pattern in the sky.
Follow the instructions below and make your very own constellation projector so you can see the stars anytime.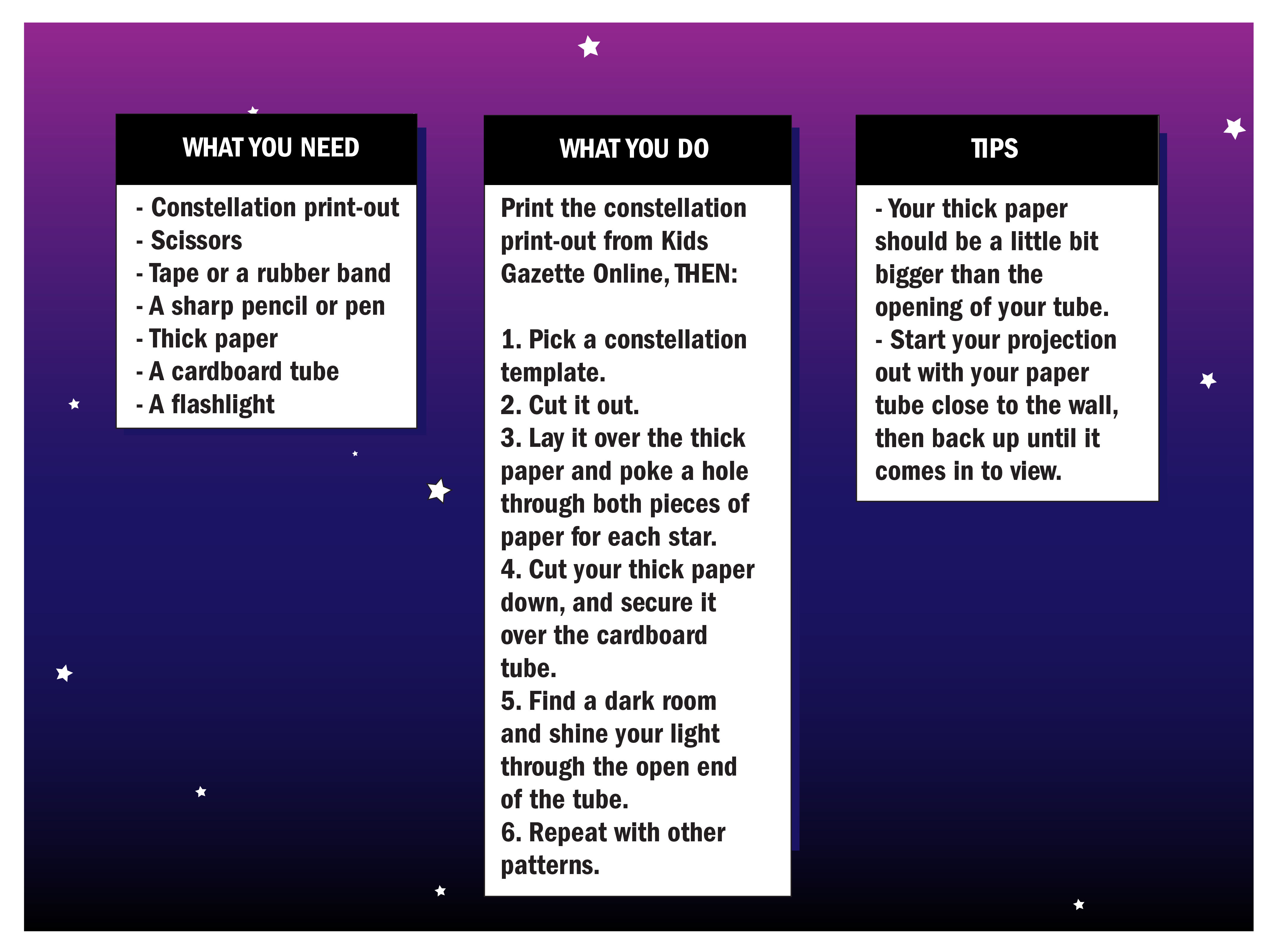 What you need:
This newspaper
Scissors
Tape or rubber band
Thick paper
A cardboard tube
A flashlight
What you do: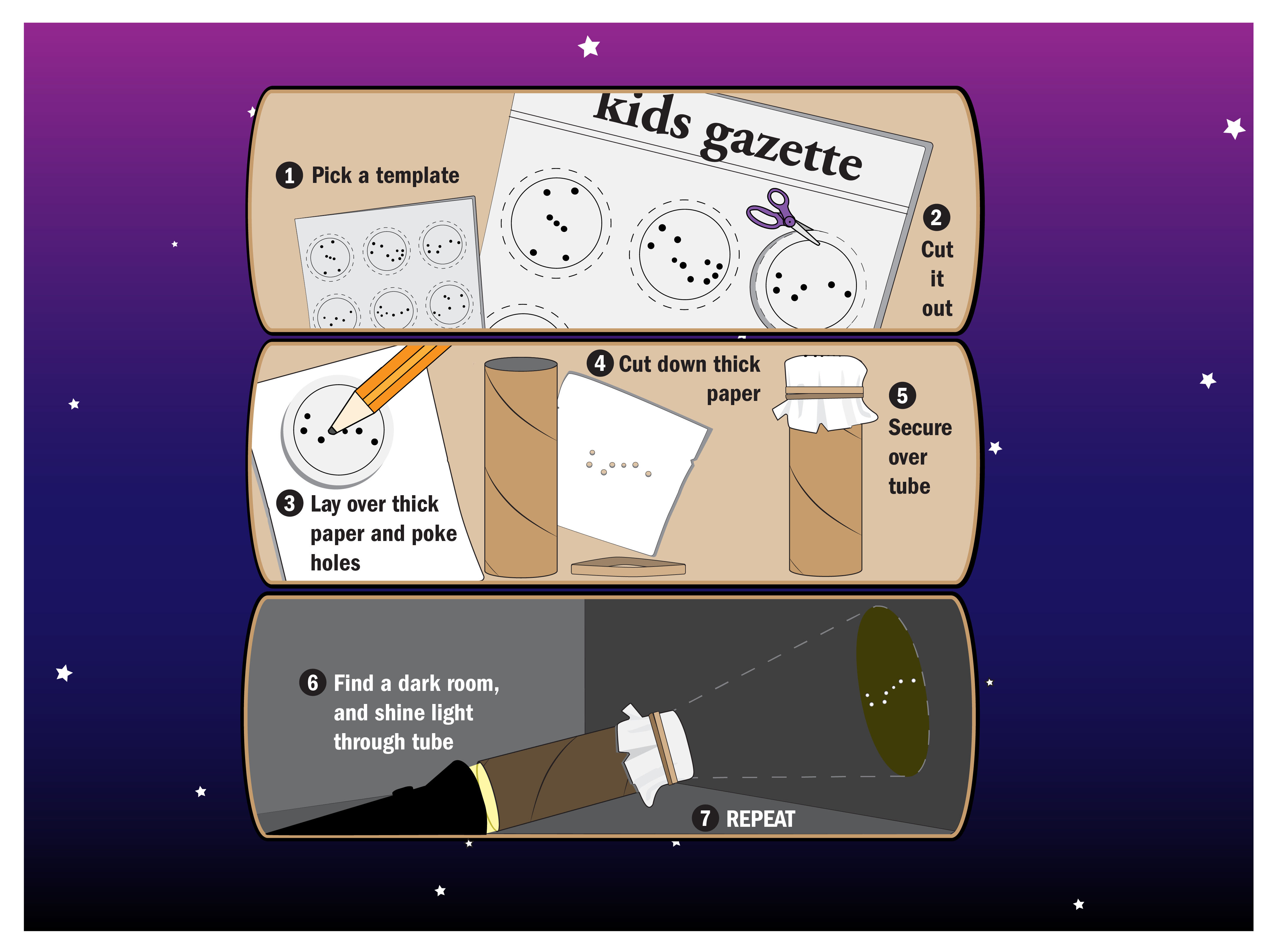 1. Check out the printable at the end of this story, then pick a constellation template.
2. Cut it out.
3. Lay it over the thick paper and poke a hole through both pieces of paper for each star.
4. Cut your thick paper down.
5. Secure the paper over the tube.
6. Find a dark room and shine your light through the open end of the tube.
7. Repeat with other patterns.
More you can try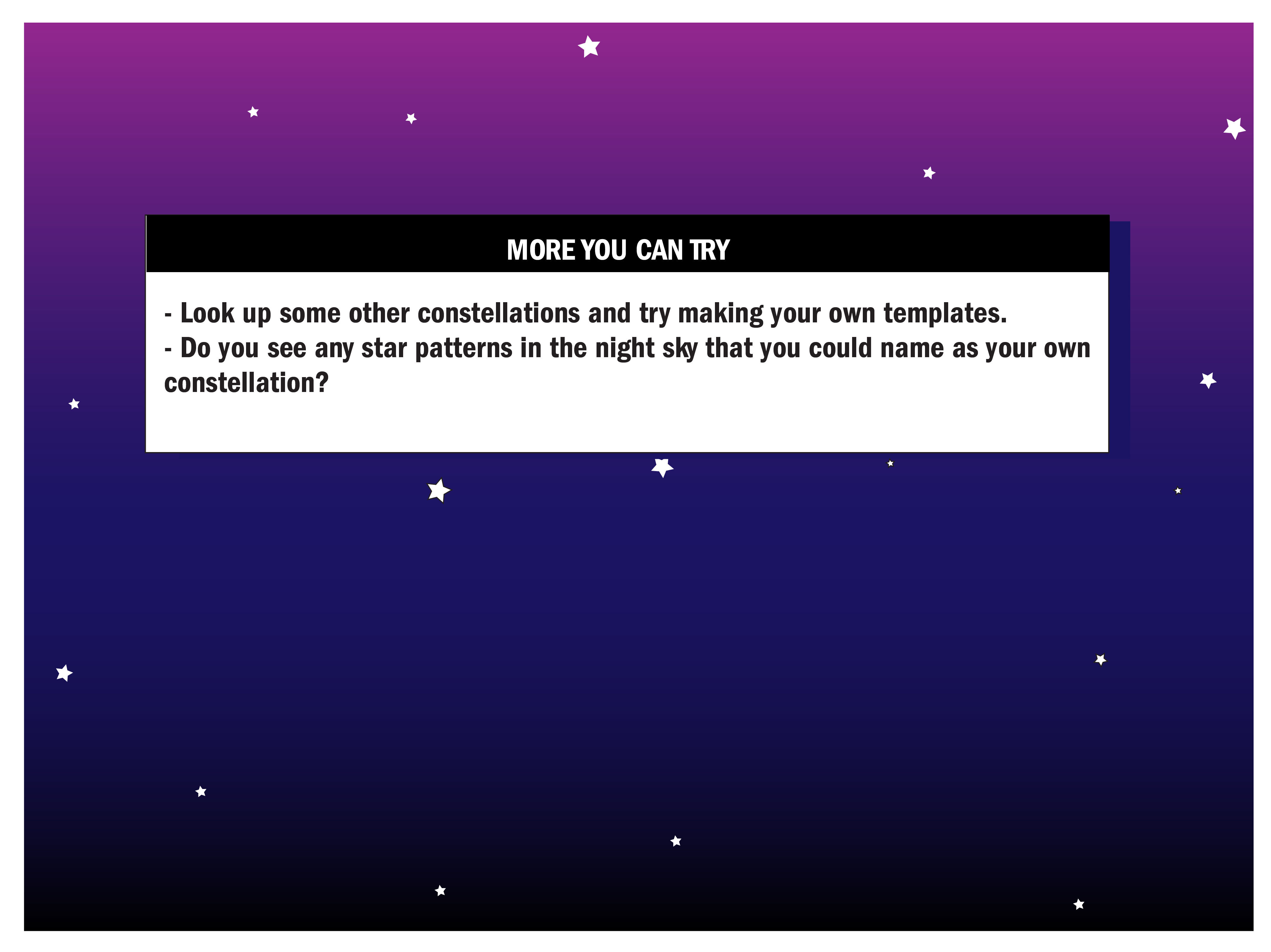 1. Look up some other constellations and try making your own templates.
2. Do you see any other star patterns in the night sky that you could name as your own constellation?
Print this activity
Constellation Station Printable by Gazetteonline on Scribd
Grandparent Memberships to The Iowa Children's Museum
A year of fun for all your grandchildren!
Create lasting memories with a Grandparent Membership to The Iowa Children's Museum. This membership level provides unlimited visits to the museum for two grandparents and all of their grandchildren (under 18 years of age). Members also enjoy special discounts and exclusive member-only hours.
$5 discount for Gazette readers! Present this coupon at the museum or enter online discount code GAZETTE at checkout to take $5 off a Grandparent Membership. Offer valid through 2/28/22.
More on the web: Go to www.theicm.org/memberships to learn more.