Home / Kids Gazette / Kids Articles
3 creepy sea creatures
The haunting anglerfish from 'Finding Nemo' is just the beginning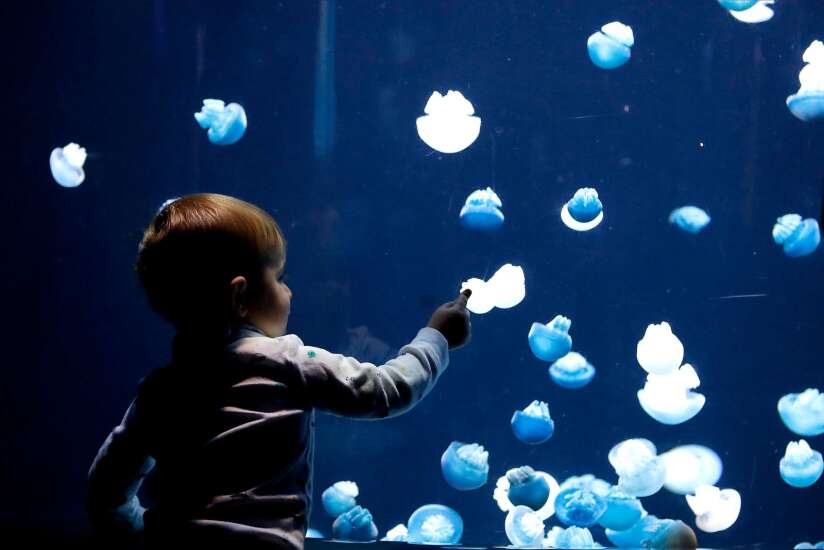 The depths of the ocean are full of creatures that crawl, sting and bite.
On average, Earth's oceans are more than two miles deep, with some trenches sinking much further. The vast majority of the ocean is unmapped and unexplored, so there's no telling what ocean life is yet to be discovered.
COLORING PAGE: Click here to print and color the anglerfish illustration at the top of this story.
About 1 million species — that we know of — live in the ocean. Here are a few of the creepiest.
Giant Pacific Octopus
The Giant Pacific Octopus prowls the ocean floor, squeezing through rocky cracks and shooting blinding ink at its prey. According to the Ocean Coast Aquarium, the octopus' "almost alien-like appearance" has always stirred fear in the people who encounter it.
But the octopus is more than its sticky tentacles and enormous size (the largest ever caught was almost 600 pounds). It's also one of the most intelligent animals on the planet.
Octopuses are able to use tools, escape mazes and remember their experiences and people they've met — some even have human enemies they squirt water at in annoyance.
Anglerfish
The deep sea anglerfish became the stuff of nightmares after the toothy fish almost lured Marlin and Dory to their demise in "Finding Nemo."
It's true the anglerfish lurks in the black depths of the ocean, where there is no sunlight. Female anglerfish trap their food with a glowing lure — the light draws in crustaceans and fish, which are quickly caught in the anglerfish' giant mouth.
They might look peaceful, but some types of jellyfish have deadly stings.
The Australian box jellyfish is the most venomous creatures of the sea. According to the National Oceanic Atmospheric Administration, their tentacles are "covered in biological booby traps known as nematocysts — tiny darts loaded with poison."
The sting from one of these jellyfish can paralyze, cause a heart attack or even kill within a few minutes.