Home / News / Education / K-12 Education
Iowa City students, staff required to wear masks on school property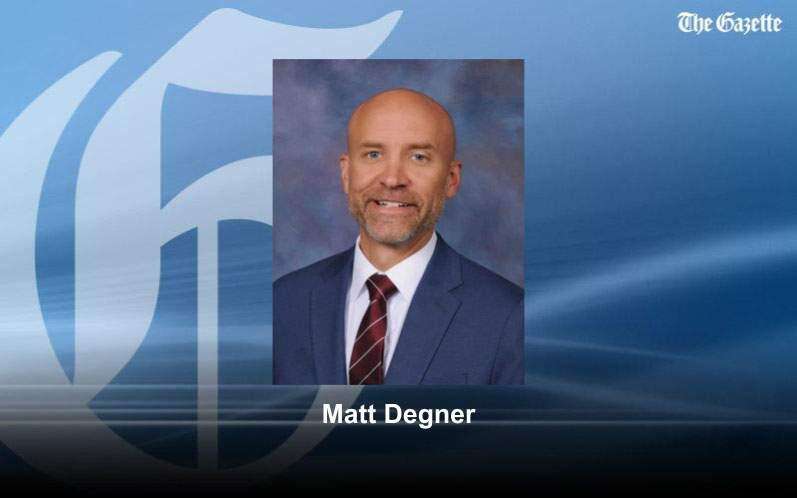 IOWA CITY — Students, staff and visitors in Iowa City schools will be required to wear masks on school grounds after a federal judge this week cleared the way, at least temporarily, for local officials to require masks in schools.
The mask mandate was reinstated by the school board unanimously Tuesday evening. Other school districts such as Cedar Rapids and Des Moines also reinstated mask mandates.
In Iowa City schools, masks will be required in the buildings and outdoors on school property if social distancing is not possible. Students actively participating in athletic competition — whether indoors or outdoors — are not required to wear a mask. Students on the sidelines or bench, however, are required to wear a mask.
"Liability shifts now to local school districts, and our responsibility is to protect the health and safety of students, staff and visitors when we talk about providing a safe environment," Iowa City Superintendent Matt Degner said during a school board meeting Tuesday.
Republicans in the Iowa Legislature in May passed the measure banning locally elected school boards from issuing mask mandates in schools. The bill was immediately signed into law by GOP Gov. Kim Reynolds.
Acting in a lawsuit brought by parents of children too young to get a COVID-19 vaccine, a federal judge in Des Moines ordered Monday that the state immediately halt enforcement of a law that prevents school districts from requiring masks. U.S. District Judge Robert Pratt ruled that, for the plaintiffs' children who suffer from various medical conditions, the state ban "substantially increases their risk of contracting the virus that causes COVID-19" and as such represents "irreparable harm."
As of Tuesday, Iowa City schools were reporting 46 students and 11 staff positive for COVID-19, and 124 students and two staff in quarantine from exposure.
Parents speak for and against mask mandate
Parents and community members spoke in favor of reinstating a mask mandate during public comment Tuesday before the board decision.
Jen Knights, parent to students at Iowa City High School and Iowa City South East Junior High, said masks are crucial in fighting — and ending — the pandemic.
"Because some people at this meeting are not wearing masks, I will leave after making my comments," Knights said. "Our kids don't have that choice in their classrooms... My kids learned online all year last year and it was excruciating for all of us."
A mask mandate protects children who are too young to be vaccinated and whose parents don't believe in wearing masks or being vaccinated against COVID-19, Knights said.
Brook Easton, parent to two sons in Iowa City schools, was recently notified her oldest son in high school was exposed to COVID-19 in the classroom.
Easton was home with her children for 18 months while they did online learning. This year, she wants them to be able to stay in school.
"Every single day the burden falls on moms" during the COVID-19 pandemic, Easton said. "Jeopardizing our careers," especially if their children get sick.
Other parents opposed reinstating a mask mandate.
Micki Salge asked the school district to keep in mind the mental health of students when making their decision.
Her son, Dylan Salge, died by suicide in March after struggling with depression. He was a sophomore at Iowa City West High School.
Salge, a health care worker who is vaccinated and wears a mask daily, read a letter her son wrote to a friend in October 2020 about what depression means to him.
"It means losing motivation and so many things you used to love," Salge read. "It's having to wear a mask every day hoping someone will care enough to pull that mask down and see how you really are."
Comments: (319) 398-8411; grace.king@thegazette.com