Home / News / Education / K-12 Education
Amy Kortemeyer named next Linn-Mar superintendent
Iowa City schools deputy superintendent to lead 7,700-student district starting July 1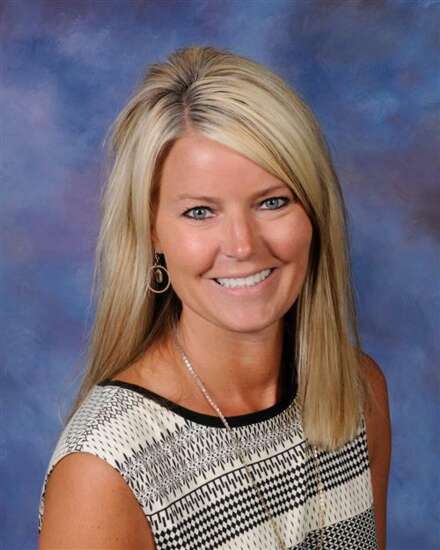 MARION — Amy Kortemeyer, deputy superintendent in the Iowa City Community School District, was named the next superintendent of Linn-Mar schools Friday.
"I am honored and thrilled to have been chosen as the new superintendent of the Linn-Mar Community School District," Kortemeyer said in a news release. "I was attracted to the position because of the district's excellent reputation and having firsthand knowledge as a former employee."
Kortemeyer served as the director of elementary teaching and learning for Linn-Mar schools from 2008 to 2015.
As superintendent, Kortemeyer will inherit a five-year facility plan for Linn-Mar schools. Projects include construction of a new administration building, a larger performance venue and an indoor athletic center. The district is not planning to pursue a bond issue or raise taxes to pay for any of the projects.
The district's strategic plan was last updated and approved by the school board in September 2019.
"The interview process reiterated what a great place it is. I look forward to working with the school board, staff, parents and community and am committed to providing all students with an excellent educational experience," Kortemeyer said.
There are 12 schools in the Linn-Mar Community School District serving about 7,700 K-12 students and 1,200 staff. Kortemeyer also will oversee an annual budget of about $107 million. She will report to the elected officials on the Linn-Mar school board.
Linn-Mar school board President Brittania Morey said Kortemeyer is "a dedicated leader" and has a "proven track record" of "strategic, equity-minded and collaborative leadership."
"We are confident that Amy's knowledge and experience, combined with her dedication to student achievement, makes her the ideal person to take the Linn-Mar community forward."
In Iowa City, Kortemeyer oversees all aspects of teaching and learning and assisting in implementing a learning model expected to help the district reach its goal of achieving equitable outcomes for all students. This learning model — Marzano High Reliability Schools — also is used in Linn-Mar schools to create a safe, supportive and collaborative culture.
Linn-Mar Superintendent Shannon Bisgard is retiring at the end of the 2022-23 school year, ending his contract with the district two years early.
Comments: (319) 398-8411; grace.king@thegazette.com