Home / Sports / Iowa Prep Sports
Parker Holland has big goals on tennis court
Iowa Open junior champ wants to play in high school and college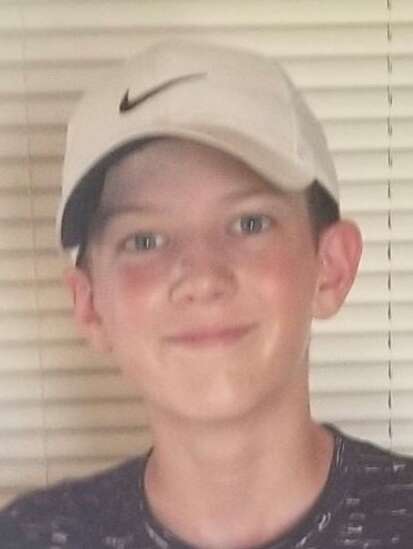 CEDAR RAPIDS — A fan of Roger Federer and Serena Williams, Parker Holland likes to mimic their games as much as possible.
But the soon-to-be seventh-grader at Taft Middle School gets his daily tennis lessons from his mother, Kendra.
"We practice 2-3 hours a day on serves, returns, volleys and overheads," said Holland, who won the 12U boys' title last weekend at the Baird Iowa Open junior tennis tournament. "Basically everything."
Kendra (Lindeman) is a former Cedar Rapids Jefferson standout who played collegiately at Northern Iowa.
Not only does Parker's mom coach him, she helps his older sister Lily as well.
"We not only want them to win, but to excel and do better," said Bryan Holland, Parker and Lily's father. "We want them to achieve their own goals. That's exciting to watch."
Although he has played as an individual since he was 5, Parker will finally get to join a team when he plays for Taft.
"I'm excited to represent Taft," Holland said. "Hopefully I can keep getting better and play in high school and college."
Bryan and Kendra hope for that as well, but just want their kids to have an avenue to socialize and stay healthy for a lifetime.
"We just want them to participate in sports and make acquaintances," Bryan said. "Not only can they play in high school and college, but forever."
The adult portion of the Iowa Open runs Friday through Sunday.
Comments: justin.webster@thegazette.com