Home / Sports / Iowa Prep Sports
Mount Vernon shuts out West Liberty in regional semifinals
By Katherine Bauer, The Gazette
Jul. 10, 2015 10:46 pm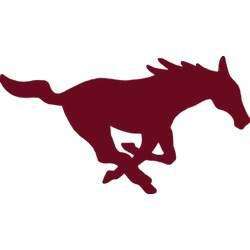 MOUNT VERNON — No. 13 Mount Vernon took down No. 11 West Liberty, 5-0, Friday night and moved on to a Class 3A regional championship.
'We respect everyone we play,' Mount Vernon Coach Robin Brand said. 'But we don't fear them.'
After a walk and a sacrifice in the bottom of the second inning, the Mustangs secured their lead with four hits that led to four runs.
Only four West Liberty players even made it on base.
'They were very relaxed and focused,' Brand said. 'You have to believe in your abilities. We have so many kids than can play.'
Early losses to ranked teams and injuries did not set a bad tone for the Mustangs.
'There was no cause for alarm,' Brand said. 'We had to get healthy. It doesn't matter how we started, just where we are now.'
For Mount Vernon (28-9), Samantha Moss was 3-for-3 at the plate. Lily Dahlstrom got the win, giving up just three hits and striking out two.
West Liberty (21-11) pitcher Kyleigh Becker had four strikeouts.
The Mustangs will play No. 10 Northeast on Monday in Wilton with a spot in the state tournament on the line.
l Comments: katherine.bauer@thegazettecompany.com