Home / Sports / Iowa Prep Sports / Prep Baseball and Prep Softball
Lone North Linn baseball senior powers sweep of Lisbon
No. 2 Lynx from first loss of season to beat Lions, 11-2 and 6-3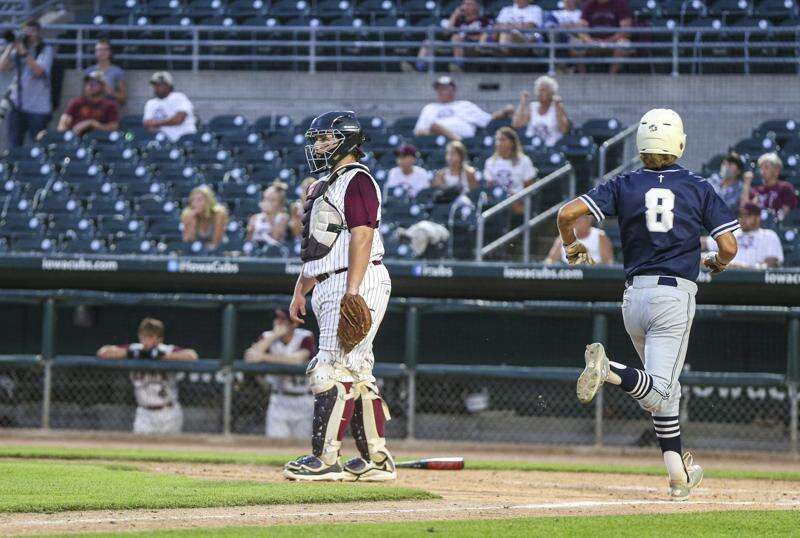 LISBON — Youth was front and center in a battle of Tri-Rivers Conference division leaders Thursday night.
Class 1A No. 2 North Linn bounced back from its first loss of the season, running away with an 11-2 victory over Lisbon (11-6) in the first game of a twinbill. In the nightcap, the Lynx erased a one-run deficit with four runs in the final frame and won, 6-3.
The Lynx (19-1) dropped a Wednesday night contest to Class 2A No. 5 Dyersville Beckman.
North Linn starts an eighth-grader, three sophomores and four juniors. Lisbon countered with seven sophomores.
But the lone senior taking the field stood tall.
Catcher Alex Sturbaum is second on the team, hitting at a .500 clip and is second in RBIs with 21.
After a trip to the Class 2A state semifinals a year ago, Sturbaum is the bridge between North Linn's past and current success.
"It's been a great experience for everybody, especially me," Sturbaum said. "It's just been a lot of good times. Enjoying every moment of it."
Sturbaum came through with key hits at the plate and guided the big pitches on the mound. A two-RBI single broke open game one. He helped orchestrate Austin Hilmer's eight-strikeout performance behind the plate and threw out a would-be base stealer.
"I absolutely love our pitching staff," Sturbaum said. "They're amazing. Sometimes they call me off, but they do a very good job of holding runners and pitching a good game."
For good measure, his seventh-inning triple in game two brought home the go-ahead run. Lisbon pitcher Tyler Scott kept the Lynx off-balance for six innings. Sturbaum connected off reliever Alex Bock, blasting a line drive to center.
"He's special," Hilmer said. "He really helps us out, out there. Having one senior, he's gotta be the leader. He does a great job of it and we're lucky to have him."
Sturbaum, who hit .306 as a junior, is having a final season to remember.
"Just the extra work that I've put in the cages and listening to (coach Travis Griffith) a little more than I did last year," Sturbaum said. "A lot of hard work goes into everything that I've done."