Opportunities for rural Iowa: A premium on health care providers
By Dave Heaton
Feb. 24, 2019 3:12 pm, Updated: Aug. 18, 2021 9:18 am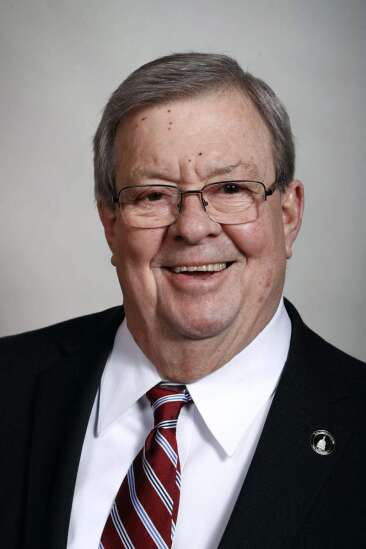 The condition of rural health in Iowa is nearing a point of crisis. Changes in payment systems and quality measures, pressure from our state and federal governments to address rising health care costs and a shortage in the health care workforce has put our rural health care delivery system in a very difficult position.
What are these pressures that make it difficult to deliver rural health effectively?
Forty-six percent of Iowa's population lives in rural areas. Rural populations are older, poorer and sicker compared to urban populations. They have higher percentages of children living in poverty, higher percentages of those under 65 without health insurance, higher morbidity rates for children and young adults, higher rates of smoking, obesity and inactivity, and higher rates of food insecurity.
Rural populations have lower household income, fewer number of health care and mental health providers, and a lower percentage of adults with postsecondary education.
Most important, rural areas have a higher percentage of patients on Medicaid, and the number is growing annually. Medicaid reimbursement rates are lower, with many services paid at 50 percent to 60 percent cost. Hospitals and doctors see 5 percent to 20 percent of revenues coming from Medicaid. The percentage of Medicaid makes a big difference in the financial condition of a hospital or doctor's office.
My hospital, Henry County Health Center, experiences 17 percent Medicaid. When coupled with Medicare, my hospital's total margin is less than 1 percent total revenue.
The highest age bracket of family physicians is within 10 years of retirement — all this with a higher percentage of rural Iowans growing older and in need of more medical care.
If we are to adequately provide health care to the rural areas of our state, we need to encourage and recruit a health care workforce that will live and serve in rural areas. We need not just to recruit doctors but we must address the breadth of all health occupations.
The state of Iowa is actively engaged in providing financial aid to providers who are practicing in professional shortage areas. Between 2009 and 2014, the state's loan repayment program gave out more than $1.6 million to 36 providers in mental health, dental health and primary care. The University of Iowa has a program providing $100,000 of loan forgiveness for students who commit to practicing in Iowa towns of fewer than 26,000 for five years.
Other states are more aggressive in their efforts to recruit rural physicians. I attended a health conference in Louisville, Ky., this past December and heard from the chief medical officer of the University of Arkansas Medical School, Dr. Mark Jansen.
Dr. Jansen spoke of the concentrated effort they have in addressing the need for family physicians practicing in rural areas. Their mantra is 'train them there, and we will retain them there.'
He gave some statistics on the success they have in retaining these physicians — 810 of the 1,278 total graduates have remained in Arkansas to practice. Fifty-one percent of those remained in their training region to practice, and 37 percent — or 298 — of those practice in rural counties and small towns of 15,000 or less.
To address the doctor shortage, some states focus on residencies. 'Physicians who go to medical school and do their residency in a single state tend to stay,' Jansen said. 'Sixty-eight percent of doctors who complete all their training in one state end up practicing there.
'So while some states spend tens or hundreds of millions of dollars to support medical schools and build new ones, a handful are recognizing that it's just as important to invest in residency programs — to increase the number of doctors practicing within their borders.'
The state of Iowa graduates around 370 medical students but only has 238 residency positions available. That means at least 130 Iowa medical-school graduates leave Iowa every year. Compare that to Arkansas where, of their 444 annual medical school graduates, they once had only 217 residency positions available.
An in-state Arkansas student receives a scholarship of $138,627 over a period of four years. It costs an estimated $362,500 to educate them, and you are watching $223,873 of Arkansas money leave the state for every student with an out-of-state residency. It also has a broad program to introduce and attract high school students to consider health care occupations.
There are three key junctures — grades 8 and 9; grades 11 and 12; and college students applying to professional schools. The targeted population is 70 percent from rural areas or are minority students. Those attending summer camps are exposed to all the health professions and receive firsthand exposure.
A survey revealed that after those who attended the two-week summer camp, 95 percent were more likely to pursue a health career, 58 percent were more likely to pursue primary care, and 52 percent to 57 percent were more likely to serve a rural and underserved areas.
This shows that other states are pursuing innovative ways to address the rural health provider shortage. I think Iowa needs to look elsewhere and perhaps put some of these innovative programs into practice if we are going to adequately provide for our citizens living in rural Iowa.
• Dave Heaton recently finished serving his 12th term in the Iowa House, where he was chairman of the Health and Human Services Budget committee.