Iowans' Ideas: Choose your leaders wisely
By Kate O'Neill
Oct. 6, 2020 11:20 am, Updated: Aug. 18, 2021 10:08 am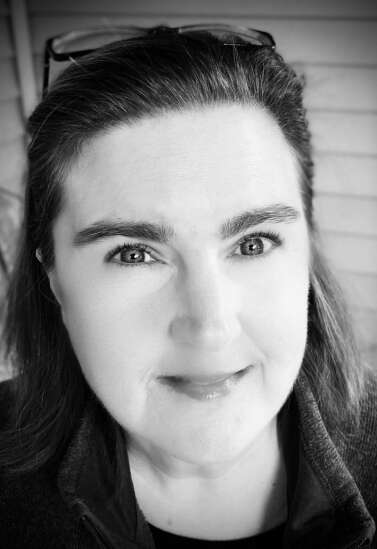 Iowans' Ideas are guest columns featuring the views of different Iowans.
We are living in a VUCA era - volatility, uncertainty, complexity and ambiguity - COVID-19, recurrent flooding and the upcoming elections.
As much as ever, we rely on our leaders to help us to get through and to thrive.
It is the job of leaders to be good stewards of our communities, institutions and country. It is the responsibility of leaders to ensure our institutions survive, thrive and endure.
It also is the job of leaders to make us feel safe so we can continue on and move forward in circumstances that make us want to retreat.
These only can be accomplished when leaders make good decisions.
How can our leaders make good decisions, and how can we ensure that they do?
Dig deep
Don't accept superficial answers. Demand proof of the facts and assertions.
Question information, its validity and its reliability. Learn what is not being said or shared. Seek alternate explanations. Look for options. Identify the root cause of the problem and fix that.
Observe widely
Take a systemic perspective. Identify the wide-range ramifications before decisions are implemented.
Understand that there are more forces at play than can be observed or accounted for. Peter Vaill called this 'permanent white water."
Be kind and be generous - the best decisions can lead to terrible and unexpected outcomes down the road.
Take charge
Iowans are smart, determined people. As on our farms and in our homes, don't wait for someone to invite you, when you see something that needs to be fixed, get to it. Don't be complacent.
And don't assume someone else will take care of it - or that they'll do it right. Don't abdicate your responsibility to others.
Hold leaders accountable.
Look forward
While history holds valuable lessons we should not ignore, it is a mistake to assume the present or future are synonymous with the past.
It's human nature to make future decisions based on past successes, and this anchoring bias often leads to wrong decisions and dangerous outcomes. See today for how it is and be open to the future as it changes.
Respond and adapt to the reality that is, not to what was or what we wish it were.
Demand information
Ask questions. And then more questions.
Expect leaders to share information constantly, easily and transparently. Communicate frequently.
John Kotter noted a primary cause of failure is lack of communication, with leaders under-communicating by a factor of 10.
Choose wisely
Remember, we choose our leaders, they don't choose us. Leaders work for us - we pay their salaries.
Select the best. Step forward if no one else does, or the choices aren't up to par.
Replace those who aren't up to the standards Iowa deserves.
How will Iowa survive and thrive in this VUCA world? By making wise decisions.
By putting people before profits. By looking forward and seeing the big picture. By choosing leaders who will be positive, productive stewards of Iowa and the nation.
And by remembering that our decisions are our destiny.
Kate O'Neill is an expert in leadership who advises governments and consults with multinational corporations on strategy and people issues.