Focusing on mental health following COVID-19
While Iowa emerges from pandemic, some people struggle to readjust to 'normalcy'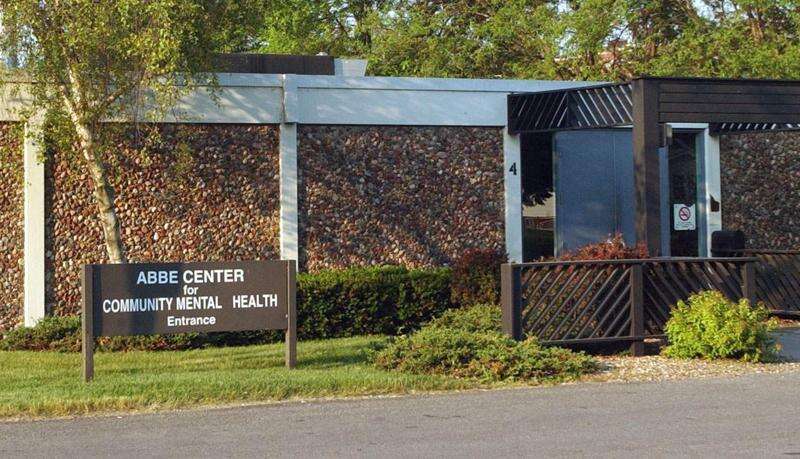 Even as much of the nation began to emerge from the pandemic this summer, some have struggled to feel as if things are back to normal.
The percentage of Americans reporting feelings of anxiety or depression spiked this past year as the COVID-19 spread across the globe and into the United States by early March 2020.
More than a year later, those feelings remain elevated.
"I think, on the whole, people are anxious not only about the uncertainty of what's to come but also the uncertainty of what they've been through," said Theresa Graham-Mineart, associate executive director of recovery services at Abbe Mental Health Center in Cedar Rapids.
But while providers are seeing higher needs for mental health services, they also are seeing fewer people seek support. In fact, insurance companies have reported claims for individuals receiving mental health treatment declined throughout 2020, Abbe Center Executive Director Kathy Johnson said.
The continued stress on Iowans' mental health is bound to have a long-lasting impact, local mental health providers say.
In an effort to address those unmet needs and improve access to services, the mental health region overseeing nine counties in Eastern Iowa is offering free mental health visits with local providers to anyone in need, regardless of income level.
Free mental health coaching
Through the end of the fiscal year, individuals can obtain five free counseling sessions at UnityPoint Health-AbbeHealth Services in Cedar Rapids and at the Dubuque-based Hillcrest Family Services.
The sessions are open to anyone who is feeling overwhelmed, sad, burned out or otherwise not feeling better as the pandemic begins to wind down.
The program was established through the Mental Health/Disability Services of the East Central Region of Iowa, which oversees mental health services for residents of Benton, Buchanan, Bremer, Delaware, Dubuque, Iowa, Jones, Johnson and Linn counties.
"This is a way for us to make sure that people whose primary concerns are related to the pandemic can be addressed by outpatient services," said Mae Hingtgen, chief executive officer of the Mental Health/Disability Services of the East Central Region.
Individuals may not be seeking help because they have not dealt with these issues before. Or, in some cases, they may not realize they are feeling the negative effects of the pandemic on their well-being, Johnson said. They just feel "off," she said.
"I think that's one of the biggest problems," Johnson said. "There are so many people struggling out there that they can't put their fingertips exactly on what's going on."
The five free counseling sessions include three mental wellness coaching and two outpatient service appointments, officials say.
Coaching sessions will offer tools to help individuals feel like themselves again, including strategies to start eating healthy foods, exercising and reconnecting with friends, family and other members of their support system with whom they may have lost touch during the pandemic.
But if an individual's needs go beyond that, the sessions can help connect patients to treatment.
"For some people, five (sessions) will be enough," Hingtgen said. "For some people, one or two would be enough, and then there certainly will be people where five is not enough.
Four in 10 adults hurting
Before the pandemic, nearly one in five adult Americans lived with some type of mental health diagnosis, or about 51.1 million individuals in 2019, according to the National Institute of Mental Health.
But even early in the pandemic, studies and polls found those conditions rapidly increased nationwide. One such analysis conducted by the Kaiser Family Foundation found that by February 2021, up to four in 10 adults in the United States were reporting symptoms of anxiety and depression.
The not-for-profit Mental Health America reported a 93 percent leap in the number of individuals taking an anxiety screening and a 62 percent increase in depression screenings in 2020 when compared to the year before.
In addition, the rate of individuals experiencing moderate to severe symptoms has risen consistently since March 2020, according to the organization.
Mental health providers in Eastern Iowa reported similar trends early in the pandemic. Graham-Mineart said many of these experiences are linked to the transition to remote work and school, job losses or other income insecurity as a result of the economic downturn throughout 2020.
It's also linked to the coronavirus-related deaths the country experienced.
"We lost 600,000 Americans so far," Graham-Mineart said. "If every one of those people was loved by at least two people, that's over a million people that are grieving on top of all the other grief you have at a given time. We deal with grief in rituals, in gatherings, and we didn't have that."
Concerns about substance use also have grown throughout the course of COVID-19 as lockdown precautions kept many individuals isolated for a long period of time.
In a June 2020 survey, 13 percent of adults reported new or increased substance use — including alcohol or drugs — due to coronavirus-related stress, according to the U.S. Centers for Disease Control and Prevention.
Experts note the rates of depression, anxiety and other mental health conditions increased even more for certain populations, particularly for mothers and individuals between the ages of 18 and 29, according to the Kaiser Family Foundation.
The pandemic's impact has especially been felt among communities of color, which have experienced higher rates of COVID-19 cases and deaths, studies have shown. Researchers say Black and Hispanic Americans were less likely to receive behavioral health services compared to other populations, prompting concern about the long-term consequences.
Services funded through fiscal year
In the first six months of 2021, AbbeHealth provided mental health coaching sessions to more than 300 individuals, Johnson said.
Funding for the sessions through the first quarter of fiscal year 2022 was approved by the governing board of the Mental Health Disability Services of the East Central Region during a June 24 meeting.
The board did not authorize a specific dollar amount for the program, though Hingtgen said she will likely request a spending limit for the remainder of the fiscal year when the board re-evaluates the program in September.
The counseling sessions previously had been funded through $5.7 federal coronavirus relief dollars the East Central Region had received through the Coronavirus Aid, Relief, and Economic Security Act this past year.
The region budgeted $500,000 from the federal CARES relief for fiscal year 2021. By June 30, AbbeHealth and Hillcrest had billed the region for about $95,000 worth of services provided to individuals.
The free mental health visits were first established in July 2020 and were focused solely on teachers. By September, the criteria expanded to include hospital staff, long-term care facility workers, first responders and other individuals in professions that placed them on the front lines of the pandemic.
Research has shown those front-line workers were experiencing some of the highest rates of burnout and negative effects on their mental well-being. Among tens of thousands of public health workers surveyed nationwide, 53 percent reported experiencing symptoms of at least one mental health condition this year, including depression, post-traumatic stress disorder or suicidal ideation, according to a CDC study published in June.
The counseling sessions are now open to all.
Hingtgen, of the Mental Health/Disability Services of the East Central Region, said mental health region officials will review the program in September to determine whether they will renew funding for the remainder of fiscal year 2022.
More messaging
For the remainder of the year, the mental health region and local providers say they will ramp up messaging to promote the free counseling in the hopes of encouraging more individuals to take advantage of the program. If mental health well-being isn't addressed, it can result in more serious concerns.
"I think people think, 'It's the end of the pandemic, sun comes out, everything's back to normal.' That's not how it works," Johnson said. "There's been a lot of loss and a lot of disconnection and a lot of stress. That has a cumulative effect, and it's gone on so long that now is the time to take care of those things."
Comments: (319) 398-8469; michaela.ramm@thegazette.com
Mental well-being strategies
Here are tips from Abbe Mental Health Center Executive Director Kathy Johnson to help individuals struggling with mental well-being as a result of the pandemic:
Take care of basics: Eat a healthy diet, exercise, get plenty of sleep, etc.
Use your supports: Reach out to loved ones, or seek professional help.
Self-inventory: Recognize that you may be struggling.
Challenge your thoughts: Talk about what you are struggling with, or write it down.
Go at your own pace: Take small steps toward building a new normal that includes things you love to do or people you enjoy being with.