Home / Sports / Iowa Hawkeyes / Hawkeye Basketball
Jack Nunge transferring from Iowa to Xavier
He battled injuries in 4 years as a Hawkeye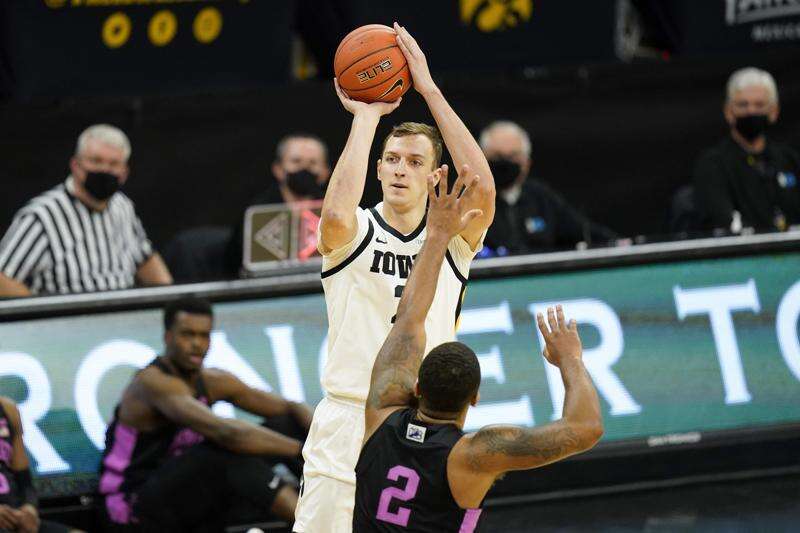 Former Iowa basketball player Jack Nunge announced Friday he will continue his basketball career at Xavier.
"What a journey it's been over the last year and a half," he wrote in an Instagram post. "I haven't given up on my dream, and I trust things are going exactly the way they're supposed to. Beyond excited to announce that I will be attending Xavier University."
A 6-foot-4, 245-pound center, Nunge played two seasons at Iowa and spent two more years at the school on the injured list. He averaged 5.7 points and played in 33 games as a freshman in 2017-18.
Nunge used a redshirt the in 2018-19, then tore his ACL five games into the 2019-20 season.
He played in 22 games this past year, averaging 7.1 points and 5.3 rebounds, but suffered a season-ending meniscus injury on Feb. 25.