Home / Sports / Iowa Hawkeyes / Iowa Basketball
Northwestern-Iowa men's basketball game postponed due to Wildcats' COVID-19 outbreak
Wednesday night's scheduled game will be rescheduled at date to be determined. Iowa resumes play Saturday at Ohio State.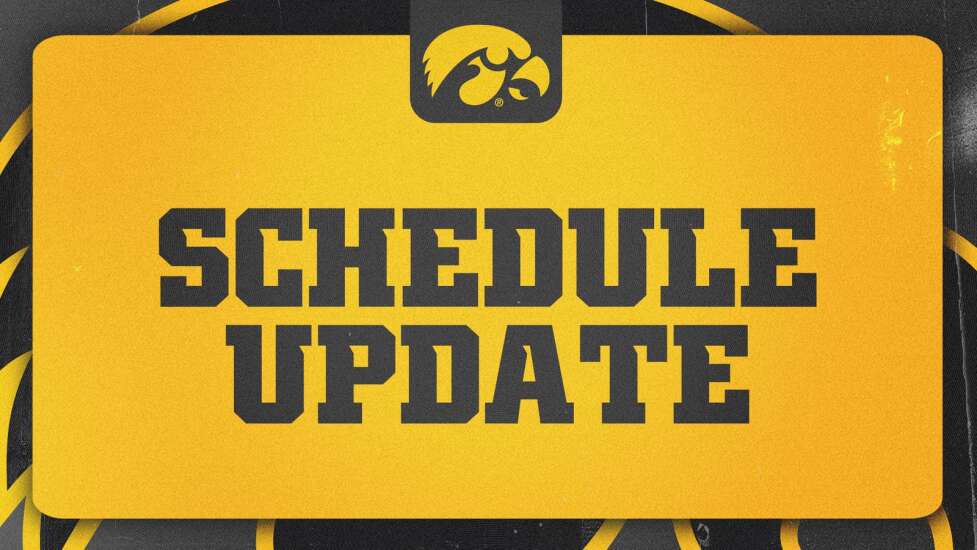 The Northwestern-Iowa men's basketball game scheduled for Wednesday night in Iowa City has been postponed because COVID-19 health and safety protocols within the Northwestern program.
The two schools will work with the Big Ten on rescheduling options. All distributed tickets for the game will be valid if the game is able to be rescheduled.
Northwestern played at Michigan Sunday.
Under the Big Ten's revised forfeiture policy, the conference reviews every game impacted by COVID, then decides whether it can be rescheduled, declared a no-contest or ruled a forfeit. Big Ten rules stipulate teams must have at least one coach and seven scholarship players to play a basketball game.
This is the fourth time in the last four seasons in which a Hawkeyes game was postponed or canceled. The majority of the 2020 Big Ten tournament in Indianapolis was canceled, including Iowa's scheduled game against Minnesota.
In the 2020-21 season, Michigan State's Jan. 14 game at Iowa was postponed because three Spartan players had contracted COVID. It was played on Feb. 2.
The Jan. 24 Nebraska-Iowa game that season was postponed after the Nebraska program had to pause activities because 12 individuals in the program were in isolation or quarantine due to positive COVID test results. It was played on March 4.
Michigan had a two-game pause because of COVID issues early in 2022
Other Division I games have been postponed or canceled because of COVID this season, including Drexel-Fairfield and Milwaukee-Rhode Island men's games, and a Coppin State-South Carolina State women's contest.
Iowa's next game is 1 p.m. (CT) Saturday at Ohio State. The Hawkeyes have a four-game winning streak.
The Chris Street special one-hour documentary that was scheduled to debut on Big Ten Network following Wednesday game will now be shown immediately following the Ohio State/Nebraska men's basketball game on Wednesday at approximately 8 p.m. (CT). Following the documentary, the network will re-air the Michigan-Iowa basketball game from Jan. 31, 1993.
Comments: (319) 398-8440; mike.hlas@thegazette.com