Home / Sports / Iowa Hawkeyes / Iowa Basketball
Iowa enters men's basketball Top 25 for first time this season
Hawkeyes are 25th after resounding win at Seton Hall last Wednesday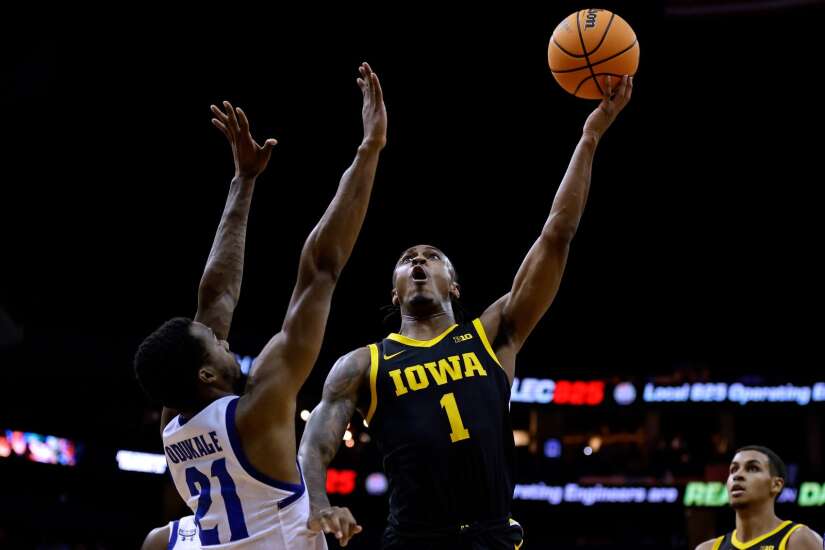 Iowa has made its first appearance in the 2022-23 Associated Press men's basketball Top 25.
The Hawkeyes got the bump to 25th after their 83-67 victory at Seton Hall last Wednesday. They are 3-0, with a Monday night home game against Omaha.
Iowa was in the Top 25 for the final four weeks of last season.
The Hawkeyes play Clemson (2-1 through Sunday) Friday at 6 p.m., in Niceville, Fla., then face either TCU or California there Saturday. TCU (3-1) got the 26th-most votes in the AP poll.