Piece of History: Desegregating Ellis swimming pool
First Cedar Rapids pool opened to whites in 1941, to all in 1945
By Tara Templeman, - The History Center
Apr. 25, 2023 5:00 am
Cedar Rapids' first municipal swimming pool in Ellis Park opened in June 1941.
Robert Johnson, a student at Coe College, was denied admittance to the new Ellis Pool due to his race during the summer of 1942. Johnson and his family organized a fight against that policy.
Johnson's aunt, Viola Gibson, helped reactivate the Cedar Rapids branch of the National Association for the Advancement of Colored People. With help from the NAACP — and the threat of a lawsuit — the pool's policy changed in phases.
At first, specific hours were set aside for integrated swimming. In 1945, restrictions were dropped and the pool was open to all.
Segregated public pools continued to be topic of national debate for decades, with public pools desegregating in Washington, D. C., in 1950, in Baltimore in 1956 and in Birmingham, Ala., in 1962.
In 1973, the U.S. Supreme Court ruled no private swim club could exclude someone from becoming a member due to their race.
In Cedar Rapids, Gibson continued to champion racial justice. She pushed for the first Black history classes for local students. When parents pushed back, she opened the classes to adults as well. In 1964, she led a campaign to get Iowa lawmakers to vote for the Civil Rights Act, which prohibited discrimination on the basis of race, color, religion, sex or national origin.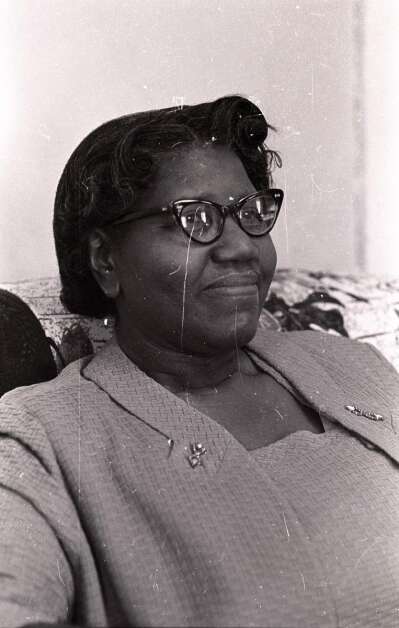 In 2002, the Cedar Rapids Community School District honored Gibson by naming a new elementary school in northeast Cedar Rapids after her.
Tara Templeman is curator at The History Center. Comments: curator@historycenter.org