PIECE OF HISTORY: A 'beautiful' bank vault in Cedar Rapids
Circular steel door at Peoples Savings Bank weighed 25 tons
By Tara Templeman, - The History Center
Aug. 24, 2021 6:00 am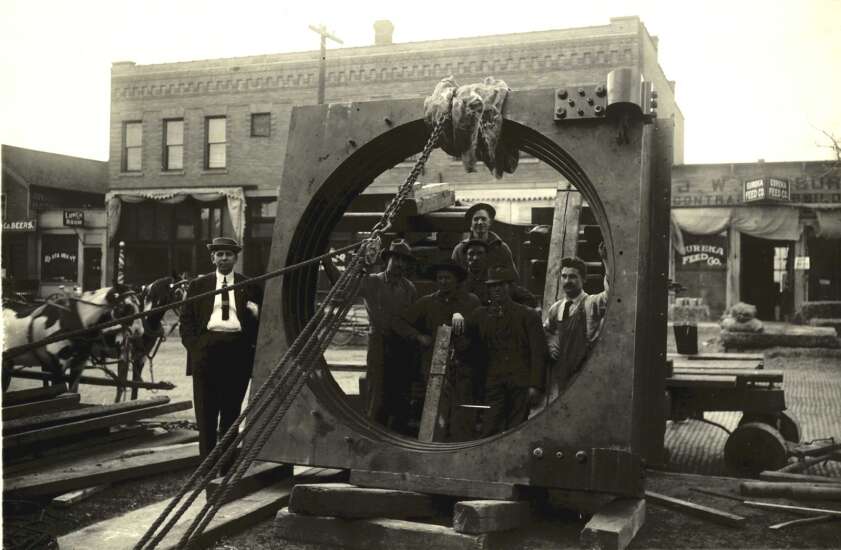 Peoples Savings Bank, at Third Avenue and First Street SW, may be best known for being designed by famed architect Louis Sullivan.
But when the bank opened in 1911, it was most proud of its steel vault.
The vault had the largest circular steel door in the state. The door weighed 25 tons and was 91 inches in diameter and 22 inches thick.
The vault had room for 600 safety deposit boxes inside. The bank was so proud of that advanced feature that it had an open house — called "The Bank Beautiful" — during the October Eastern Iowa Exposition.
The hope was that out-of-town guests would be so impressed by the technology and security that they would view Cedar Rapids as a leading city in those fields.
Tara Templeman is curator at The History Center. Comments: curator@historycenter.org