Home / News / Education / Higher Ed
University of Iowa issues draft of new strategic plan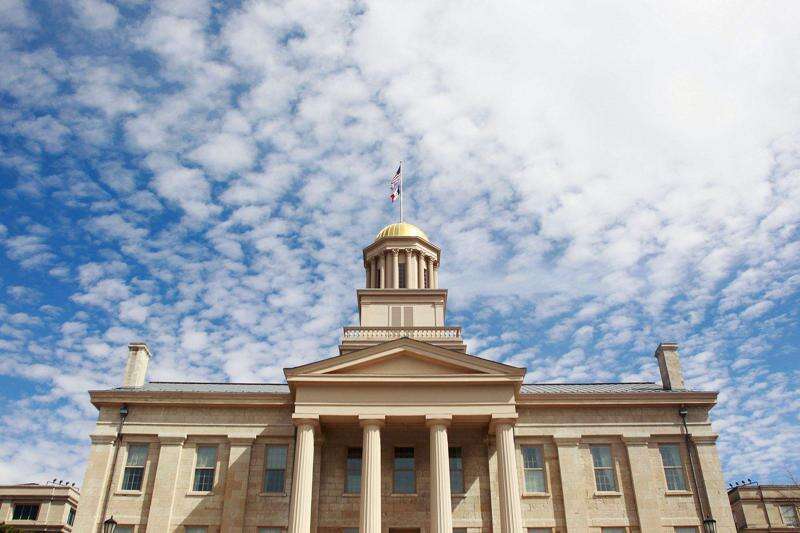 Instead of wrapping up what would have been an accelerated process to produce a new five-year strategic plan, the University of Iowa on Wednesday released a draft of the 2016-2021 plan.
The proposal lays out seven institutional goals and outlines strategies to achieving them focused on past successes, current challenges, and future aspirations. A UI Strategic Plan Development Group created it based on input gathered from more than 500 UI community members in open forums and feedback gleaned from more than 30 meetings.
The 18-member group also consulted student, faculty, and staff governing bodies and reviewed data and recommendations from more than 15 campus groups, task forces, strategy lists and department and college reports.
It's seeking campus feedback over the summer before holding another series of campus forums in the fall. The group will submit a final document to Vice President for Student Life Tom Rocklin and Provost Barry Butler on Oct. 1, after which the plan will go public and teams will being implementing the strategies. Iowa's Board of Regents also is creating a new five-year plan, as is Iowa State University and the University of Northern Iowa.
Originally, UI President Bruce Harreld laid out an expedited planning process for his institution, charging the Strategic Plan Development Group to gather public feedback through a series of meetings between April 25 and May 5 and deliver a final proposal to Butler and Rocklin on June 30.
But criticism of the rushed process, along with dismal turnout at the spring forums – which occurred when many faculty, staff, and students were busy with finals and end-of-the year tasks – prompted administrators to slow down.
'There were many people who wrote us and said, 'We literally can't attend any of the events, even for part of the time,'' David Cunning, co-chair of the group and chairman of the UI philosophy department, said in April. 'And so given that this whole thing is not going to work unless there's the right kind of buy-in, we want to make sure what we're submitting to Barry is a draft on June 30.'
In a preface to the draft plan made public Wednesday, the group references that campus buy-in.
'With the people of the University of Iowa as our foundation, we are energized by the challenges that lie before us,' according to a preface for the draft plan. 'Our 2016-2021 strategic plan dares to create more opportunities for Hawkeyes to make an impact across the state, the nation, the planet, and beyond.'
The goals:
[naviga:ul] [naviga:li]Perform high-impact research by, among other things, fortifying the university's tradition in research excellence, creating structures to respond to today's challenges, and maximizing efforts to recruit and retain faculty;[/naviga:li] [naviga:li]Provide a transformative educational experience by pushing students to learn across contexts, invest in graduate and professional student support, and capitalize on UI Health Care strengths;[/naviga:li] [naviga:li]Prepare students for success in a global, multicultural world by creating a more diverse and inclusive campus and providing support for first-generation and underrepresented students;[/naviga:li] [naviga:li]Broaden access to educational resources by creating a seamless transition from K-12 schools and community colleges and developing life-long educational pathways;[/naviga:li] [naviga:li]Make the university's creative and intellectual assets widely available by sharing achievements in the arts and humanities, increasing access to environmental expertise, and fostering a hub for research and engagement;[/naviga:li] [naviga:li]Improve the health of Iowans and those outside the state by enhancing community partnerships and creating more pathways for students interested in health care;[/naviga:li] [naviga:li]Support the state's economic vitality by translating intellectual work into everyday applications.[/naviga:li] [/naviga:ul]
The fall's forums are scheduled for:
4:30 to 6 p.m. Aug. 31 in 2520D University Capitol Centre
11:30 a.m. to 1:30 p.m. Sept. 2 in the Melrose Conference Center, fifth floor, Pomerantz Family Pavilion
1 to 3 p.m. Sept. 6 in the Illinois Room, 348 Iowa Memorial Union