Home / News / Education / Higher Ed
State to pay former University of Iowa director $325K to settle discrimination lawsuit
Regent settlements this budget year tally $635K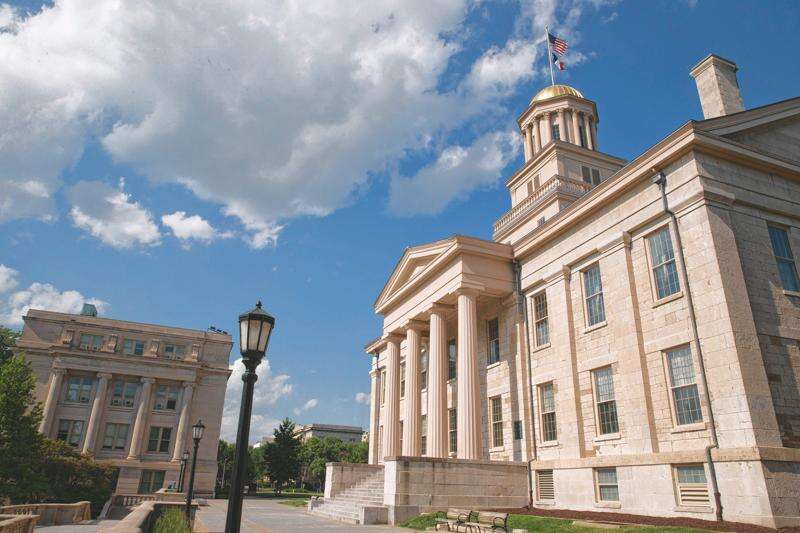 IOWA CITY — The state has agreed to pay the former director of a University of Iowa program for students with disabilities $325,000 to settle her lawsuit accusing the institution and Board of Regents of age and gender discrimination and of violating her civil rights for equal pay.
About $127,666 of the total will cover non-wage damages for Pam Ries, who began her UI tenure as an assistant clinical professor in 2000 and was promoted in 2013 to director of UI REACH — a program that helps students with intellectual, cognitive and learning disabilities transition to college. Another $50,000 will cover Ries' claim for lost wages and the remaining $147,333 will cover court costs and attorney fees.
This makes the third Board of Regents personnel-related settlement this budget year, bringing the payout tally to $635,000. In the last budget year — which ended June 30, 2021 — the State Appeal Board approved more than $6.8 million in settlements and judgments on behalf of the entire state.
But nearly half of that involved UI Health Care settlements, which topped $3.07 million, while the UI paid $350,000; the University of Northern Iowa paid just under $2 million; and Iowa State University paid $713,500 during the 2021 budget year.
The Ries settlement does not amount to an admission of guilt. The university directory shows Ries remains a clinical professor, earning $84,250 a year.
"The university does not agree with the assertions made by Ms. Ries, but the settlement allowed the parties to reach a mutual agreement that brings the matter to a close. She remains employed the university," the UI said in a statement.
In her lawsuit, Ries accuses College of Education Dean Daniel Clay — hired July 1, 2016 — of avoiding the then-61-year-old Ries and failing to engage with her about UI REACH, instead communicating and collaborating with her younger subordinate.
A year after Clay's hire, Clay called Ries into a meeting to tell her he'd observed problems within UI REACH, and removed her as director, according to her lawsuit.
Clay declined to provide specifics on the "problems," according to Ries's lawsuit, and without the "performance management" required by UI policy and practice, fired her as UI REACH director, demoting her to a teaching post making $100,000 less in wages and benefits.
When the university opened up the search for a new director in fall 2017, Ries applied — while also filing a civil rights complaint. The university didn't pick her and instead closed the search in February 2018, according to the lawsuit. That spring, UI used an outside firm to reopen the search, and Ries again applied.
The university hired a younger male in August 2018 at a starting wage of $160,000. Today, Director Bill Loyd Jr. earns $168,100. Ries' last salary as UI REACH director was $135,267.
Ries did not respond to The Gazette's email requesting comment. UI officials did not immediately provide a comment.
Attorneys for the university and regents had asked the court to dismiss Ries' claims, which a district judge denied in November.
"The court concludes that defendants have not met their burden and there are genuine issues of material fact such that defendants are not entitled to judgment as a matter of law," 5th Judicial District Judge Lawrence McLellan wrote.
Comments: (319) 339-3158; vanessa.miller@thegazette.com