Home / News / Education / Higher Ed
Iowa university leaders denounce Virginia 'terrorism'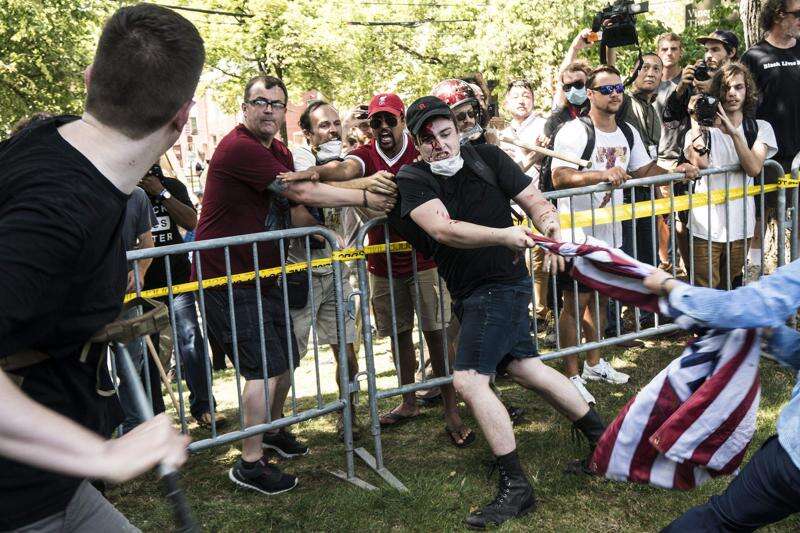 The presidents of Iowa's three state universities this week each denounced the racism and violence displayed last weekend in Virginia.
As students started arriving for fall classes, Iowa State University Interim President Ben Allen and University of Northern Iowa President Mark Nook issued statements to their campuses.
University of Iowa President Bruce Harreld and other UI executives met individually with students in the diverse Iowa Edge program, and then with other students moving in on campus.
'As President Harreld has said previously, we will not tolerate anything but a safe and inclusive campus for students of all backgrounds," said UI spokeswoman Jeneane Beck. 'No one should feel that their race or any aspect of their identity makes them a target."
ISU's Allen, in a campus letter Monday, said he was appalled by the white supremacists' actions he described as 'abhorrent." He said ISU's senior leadership has been meeting to 'reassess our approach to campus climate."
Those discussions involved training for campus leaders and enhancing campus security, according to the letter. A previously-scheduled meeting for Thursday will incorporate the Charlottesville, Va., events 'into our leadership development," according to Allen.
UNI's Nook, similarly, charged his campus with being vigilant against attacks on 'the core principles of our democracy" and 'the core principle of a university - academic freedom, which cannot exist without free and open expression, unbridled by hatred, intimidation and violence."
'As a university community, we cannot look away from these tragic events and pretend that they don't affect us at UNI or that they can't happen here," he wrote. 'These racist acts of terrorism were intended to intimidate and silence others. We can never allow such acts to occur without a response, especially when those acts come under the guise of free speech."
At the UI, Beck said Vice President for Student Life Melissa Shivers and Interim Chief Diversity Officer and Associate Vice President Lena Hill wanted to meet with arriving students to get a better sense of what resources and support to provide, since many just arriving were not yet on the university's email.
Iowa's public universities in the last academic year experienced numerous reports of hate speech and racism - including a spike around the 2016 election.
The three universities at the time affirmed their support for a diverse and international student population on campus.
This week, Allen and Nook reiterated that in their messages.
'Next week, when classes begin, Iowa State will welcome students, faculty and staff from all across the country and around the globe," Allen wrote. 'We value people of all races, ethnicities, religions, sexual orientations, abilities and backgrounds. Hatred, racism and bigotry have no place at Iowa State University."