Home / News / Education / Higher Ed
Diversity programs at Iowa public universities to be reviewed by board
A state lawmaker said he plans to still move legislation that would dismantle diversity, equity and inclusion programs at Iowa, Iowa State and Northern Iowa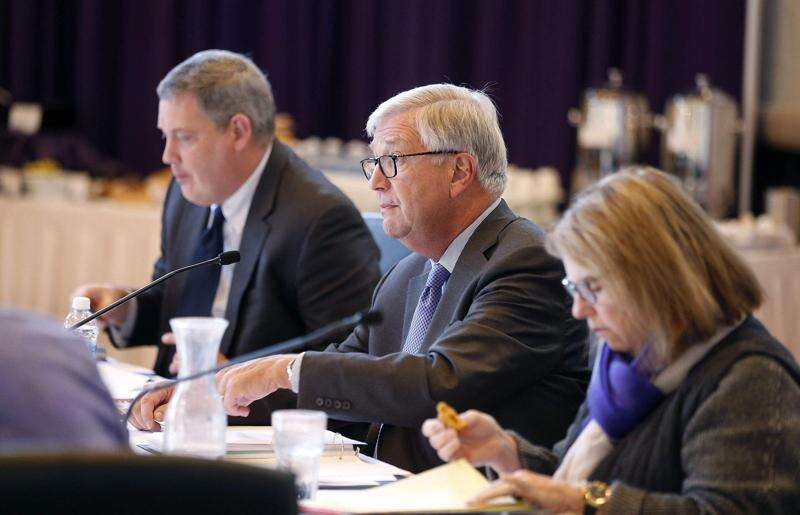 DES MOINES — All diversity, equity and inclusion programs at Iowa's public universities will undergo a "comprehensive" review, and no new DEI programs will be allowed to start during the review, the state board that governs the three schools announced Tuesday.
Iowa Board of Regents President Michael Richards issued the statement Tuesday as Republican state lawmakers are proposing legislation that would prohibit Iowa's public universities from funding workers for diversity, equity and inclusion programs.
The announcement also comes just days after a court settlement, reached in a case involving allegations of racial discrimination in the Iowa football program, included a new hire to oversee the implementation of DEI programs at the school.
The University of Iowa on its website says the goal of diversity, equity and inclusion is to "enhance a welcoming, respectful and inclusive campus environment for all."
On its site, Iowa State University describes diversity, equity and inclusion as fostering a climate in all the ways people differ, and where all individuals have access to education and work, and have a sense of belonging through support and respect.
Conservatives in Iowa — and across the country — have decried DEI programs as the teaching to college students of liberal ideology.
"Over the next few months, the Board of Regents will initiate a comprehensive study and review of all Diversity, Equity and Inclusion programs and efforts at the University of Iowa, Iowa State University and the University of Northern Iowa," Richards said in a statement.
Richards said regents David Barker, Jim Lindenmayer and Greta Rouse will lead the study, and the group will report its findings and make any recommendations to the full board.
"As a result, I am directing Iowa's three public universities to pause the implementation of any new DEI programs until the study is completed," Richards said.
A proposal in the Iowa Legislature would prohibit Iowa's public universities from funding DEI staff positions, and would allow students, staff or alumni to take legal action over a violation.
State lawmaker Taylor Collins, a Republican from Mediapolis who has been overseeing the legislative proposal, said Tuesday that he appreciates the board's intention to review DEI programs, but expressed his preference that the proposed legislation also continue to advance through the legislative process.
"While I appreciate the regents taking this issue seriously, as many Iowans have, I think that we still need to move this legislation forward to continue to dismantle these bureaucracies and make sure this taxpayer money is actually being used for the true benefit of students," Collins said. "So while I appreciate their efforts, we would like to see further action on this issue."
Collins' bill, House File 616, has been approved by Republicans on the Iowa House's education committee, and is eligible for debate by the full House. It has not yet been considered in the Iowa Senate.
One of the terms of a $4.2 million settlement between the University of Iowa, the Board of Regents and 12 former Hawkeye football players is that the university hire Leonard Moore, an American history professor at the University of Texas at Austin and former vice president of diversity and community engagement to implement its five-year DEI plan.
Comments: (515) 355-1300, erin.murphy@thegazette.com