Home / Living / Health & Wellness
Commit to be Fit: The power to forgive can be life-changing
Kylie Alger
Apr. 14, 2022 6:00 am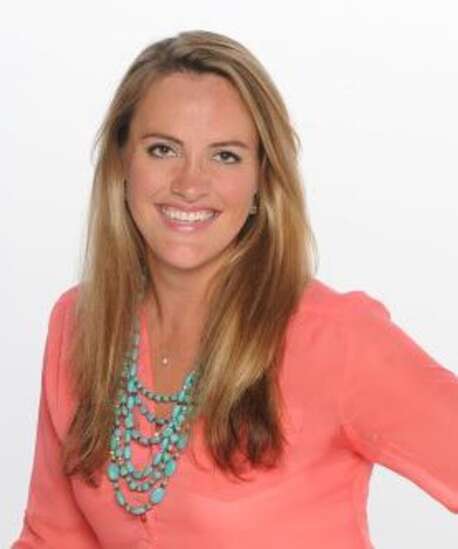 This weekend Christians will celebrate Easter Sunday. The Easter story is a beautiful story of the promise of life after death. It also teaches a powerful lesson on forgiveness.
Jesus experienced the most torturous death: crucifixion on the cross. The Roman soldiers flogged Jesus, beat and mocked him, drove a sword in his side and offered him sour wine. Even through the agony, pain and suffering, do you remember what Jesus said when he acknowledged his executioners? "Father, forgive them, for they know not what they do." This love demonstrated by Jesus on the day of his death is a love beyond comprehension.
I believe I have shared this story before and would like to share it again, as it is a powerful example of how perspective and forgiveness can be life-altering. My uncle Peter was tragically killed by a drunk driver at the young age of 20. I can't imagine the grief and heartbreak my grandparents, Paul and Betty Phelan, suffered with the loss of their child. The drunk driver was around the same age as Peter and, unfortunately, had taken the lives of two other college students that same night.
On the day Peter died, my grandmother imagined what it would have been like if the roles were reversed and Peter was the drunk driver who killed three students. She envisioned herself trying to console Peter, and in her mind's eye, she saw him recoiling from her attempt to comfort him, feeling unworthy of her love. Telling my grandpa of this experience, they both felt compelled to call the young driver and offer him their compassion and forgiveness, knowing this was a tragic accident.
When the parents of the young driver told my grandparents he was unable to come to the phone, my grandparents wrote a message to the boy, "Our prayers are with you. Don't let this unfortunate accident overwhelm you. Trust in God. We love you."
Instead of carrying hatred in their hearts, my grandparents were able to find compassion, even love, for the boy, knowing his life was also forever changed. My grandparents also asked the judge for leniency when it was time to sentence the young driver. With God's grace, and the experience of my grandma's vision, my grandparents were able to reframe the horrible event as a tragic accident that their own child could have been capable of causing.
At the end of her life, my grandmother asked my mom, "How is the boy who killed Peter?" My mom answered, "Oh mom, not very good. I heard he's had a tough time." My grandma looked up to the heavens and summoned her son, "You get to work on him, Pete. Help him."
Although the actions of this man took her son's life, it was evident my grandmother had genuinely forgiven the driver when she asked her son Peter to help him.
My grandparents' act of forgiveness has inspired me and my family. While this is an extreme example of forgiveness, each of us can benefit from the freedom that comes from the act of forgiving ourselves and others.
"Whether it's the physical or mental drain of living in the past or the inability to function in the present moment, the only person who pays a price for unforgiveness is you, and that price is your life energy," says M.K. Mueller, author of "8 to Great: The Powerful Process for Positive Change."
The good news is that forgiveness is a skill that can be learned and that becomes easier with practice. Mueller outlines these three steps to forgiveness.
Face it: Identify the pain caused by the event.
Feel it. Allow yourself to feel all the feelings that surround the event: mad, sad, angry, hurt, etc.
Forgive. Choose to forgive and your forgiveness can heal and give you peace.
In what ways could forgiveness help you experience new life?
Kylie Alger is a certified wellness coach and co-owner of the Well-Woman: Body, Mind & Spirit. Comments: kylie@thewellwoman.org