Home / Living / Health & Wellness
Commit to be Fit: Procrastinating? Befriend the dread, get things done
Kylie Alger
Jan. 6, 2023 5:08 pm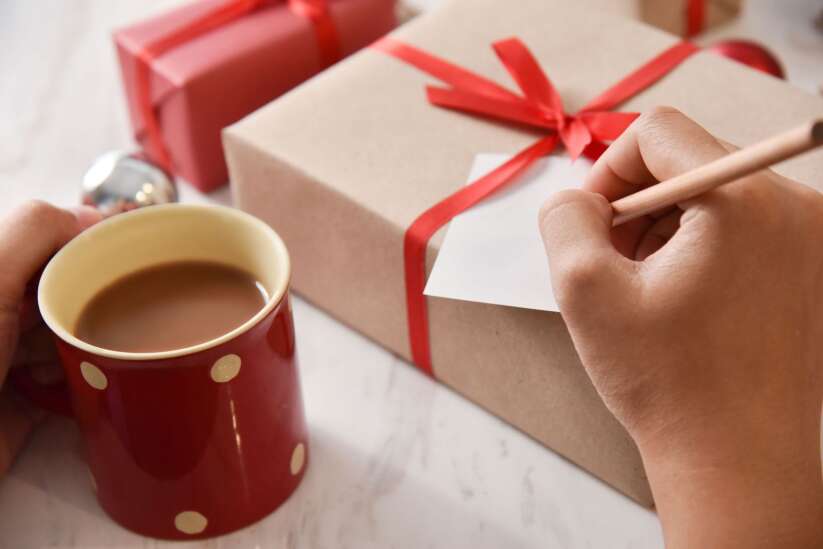 The "most wonderful time of the year" also can be an extra stressful time, especially if you tend to procrastinate. I don't know about you, but there are still things on my to-do list that I have been putting off, like addressing our Christmas cards, buying last-minute gifts, and end-of-the-year paperwork. The ironic thing is that I probably spend more time thinking about some of these tasks. It would be quicker and less painful if I just did them right away.
Brooke Castillo, founder and CEO of The Life Coach School, suggests Instead of procrastinating and letting the feelings of overwhelm and dread control you, try making friends with dread when trying to complete tasks. She even has a method to help fight off procrastination that she calls "dread sprints."
What is dread?
Dread is just an emotion — a feeling of apprehension, fear and reluctance, with an extra dose of heaviness to it. The feeling of dread often keeps people stuck with no forward motion toward their goals or tasks.
Procrastination and dread
When I procrastinate, I am learning that I don't escape the uncomfortable feeling of dread, these feelings usually become magnified and are recurring until I complete the task. The procrastination cycle typically goes like this: you think about the task, dread it, avoid it, think about it, dread it, avoid it … How can the cycle stop? "Make friends with dread and just do it," Castillo says.
Making friends with dread
So what is the difference between people who complete projects and people who get caught up in the dreaming phase without taking action? Successful people often dread the same tasks, but they do them anyway.
"Instead of pushing dread away, simply befriend dread and say, 'Today I will experience dread while I do this thing … I will befriend the feeling of dread while I do it,'" Castillo says.
The idea is that when you befriend the feeling of dread, you get authority over it, and it no longer controls you
Try "Dread Sprints"
Brooke Castillo has a concept that could change your life called "Dread sprints." The next time you experience the feeling of "dreading" a project, an errand, paperwork or writing an important email, try shifting or reframing your thought to this: I am going to do a "dread sprint," I'm going to dread it and do it anyway, as fast as I can, right now.
For me, instead of prolonging the dreaded task of addressing Christmas cards, I will choose to perform a "dread sprint" and intentionally sit down and start addressing my Christmas cards tomorrow afternoon. This action will minimize the amount of dread that will accumulate from not doing the task and I will enjoy a dopamine hit as I sprint toward accomplishing my goal. I've also decided to make the task more meaningful by saying a quick prayer of thanksgiving for each friend and family member whom we are so blessed to have in our lives.
May you and your loved ones enjoy a holiday season full of God's richest blessings, and special love and prayers to those of you who are experiencing any loss or difficulty.
Kylie Alger is a certified wellness coach and co-owner of the Well-Woman: Body, Mind & Spirit. Comments: kylie@thewellwoman.org