Home / Living / Health & Wellness
Commit to be Fit: Mothers need to nurture themselves, too
Kylie Alger
May. 5, 2022 7:00 am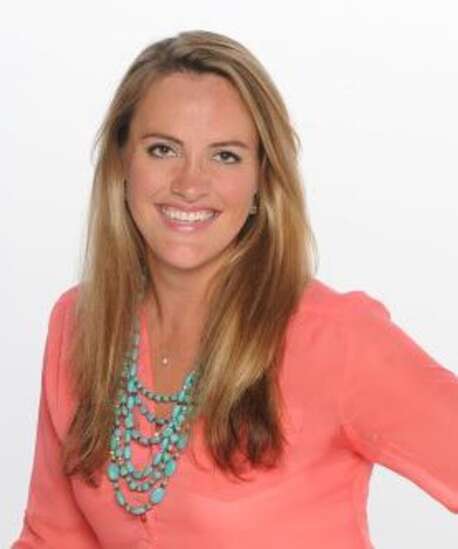 This weekend is Mother's Day. Mothers seem to have an innate desire to nurture and take care of their loved ones but often neglect to take care of and nurture themselves. But continuing to meet the needs of others can lead to burnout, stress, fatigue, reduced mental effectiveness, health problems, anxiety, frustration or stress-induced insomnia. Mothers aren't the only ones who feel the negative effects of burnout — men, women, fathers, caretakers, students, teachers, employees, CEOs — everyone can benefit from self-care.
Put your oxygen mask on first
When traveling on an airplane, during the safety instructions, the flight attendant says, "If there should be a change in cabin pressure … put your oxygen mask on first before helping others." Why are we instructed to do this? Because if you have good intentions of helping a loved one first and you run out of oxygen, your intentions won't matter.
Mothers and caretakers, are you putting your oxygen mask on first?
If you feel like you are always helping others with their "oxygen mask," then pause and ask what you could do for yourself.
Self-Care is important
Here are some ideas for some much-needed rejuvenation:
Move your body
Schedule a therapy session
Get adequate sleep
Take a long shower or bath
Spend time with people who give you energy
Give yourself permission to say no to activities/people who drain you
Meditate, pray, attend church/temple
Listen to music that makes you happy
Buy fresh flowers
Use positive self-talk
Eat nourishing food
Journal
Go to a yoga class
Read a good book
Watch a movie
Get outside and enjoy nature
Schedule a massage, facial, manicure, pedicure
Don't forget to delegate
You can't — and shouldn't — do it all. Trying to do it all can lead to resentments later. Instead of feeling burdened with your responsibilities and feeling like a victim, ask for help, try delegating chores or errands and ask your family to work together as a team to help lessen your load.
Ask for you what you need
Many times we assume that our loved ones know what it is that we need or what they could be doing to help, but often that is not the case. To avoid being overwhelmed, communicate your needs, as unexpressed expectations almost always end up in disappointment. If you are not used to communicating in this way, it may feel awkward at first, but it will get easier with practice. For example, if you are hoping to have breakfast in bed this Mother's Day, don't assume your family knows this. Set them up for a home run by telling them how much you would enjoy sleeping in and having breakfast in bed.
Women's Health Week
Mother's Day is Sunday. It also is the kickoff of National Women's Health Week, a week dedicated to encouraging women and girls to make their health a priority. You can go to womenshealth.gov for ideas on how to live a healthier life like eating nourishing foods, moving more, limiting alcohol use, and scheduling an annual well-woman visit.
This website offers wonderful articles on a wide variety of health topics, including how to manage stress, infertility, menopause, depression during and after pregnancy, screening tests, vaccines and mental health.
Taking good care of yourself means the people in your life will get the very best of you. And that's good for everyone.
Kylie Alger is a certified wellness coach and co-owner of the Well-Woman: Body, Mind & Spirit. Comments: kylie@thewellwoman.org.