Home / Living / Health & Wellness
Commit to be Fit: Manifest your dreams into reality
Kylie Alger
Jan. 6, 2022 7:00 am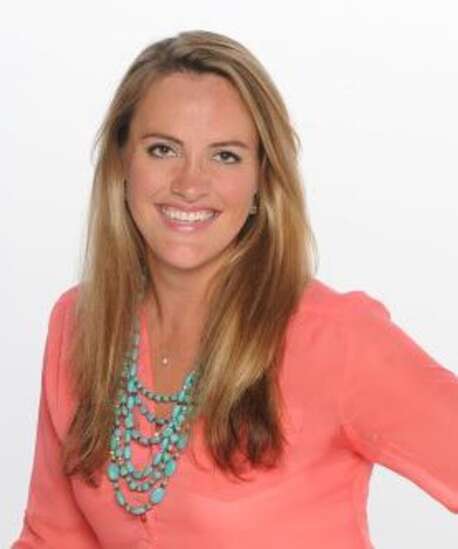 From my childhood years of attending church with my family, I have the memory of my dad kneeling, with his head bowed in prayer. Instead of praying with his hands folded in front of him, he often prayed with his hands open, with his palms facing up. As an adult, I now find myself often praying this way, too.
This small change makes a big difference for me. When praying with my palms up, I feel more open to receive assistance and guidance from above — God, universe or higher power. (Take a moment and turn your palms up to the ceiling. Feel the difference?)
I am sharing this because I want to share a concept that interests me — manifesting intentions, goals and dreams. Intention, expectation and an openness to receive what you desire are important ingredients in attracting or attaining that which you are seeking.
I would like to share a true and remarkable story about manifesting one's intention: My best friend, Sarah, has had a passion for makeup since she was 13 years old. Her full-time job does not usually involve makeup, but she does makeup for brides, bridal parties and photo shoots on the side.
Since moving to Colorado she has had a dream of being a makeup artist for the models in Denver Fashion Week, Colorado's largest fashion runway show featuring incredible makeup artists and models.
Even though she had no previous experience of doing runway makeup, she decided that she was going to "go for it" and emailed the director to see if they had any available openings. The director emailed her back and said they were full and didn't need her help.
Because my friend believed so strongly in her dream, this did not discourage her, as she had already taken time off work to be available for the fashion show. About a month before the show, my friend emailed the director again to see if anything had changed. She received the same response: no openings.
Did this deter my friend? No. A week before the show she emailed the director with these words in the subject line: "Put me in, coach." Her email read: "I am here and ready to help in any way." The director emailed her back immediately asking if she could work all three nights of the show because they just had a makeup artist cancel.
My friend had the most amazing time. She booked three additional jobs from networking., and to top it off, Denver Fashion Week asked her to be a makeup artist for its fall show six months later. On her way to the show, she called me and said, "Thirteen-year-old Sarah would be so proud of this."
Want to try manifesting yourself? Here's one approach.
1. Get clear on what you want. The more details the better.
2. Believe you can. Believe your dreams can come true. Let go of any resistance or limiting belief that is holding you back and believe you are worthy of your intentions.
3. Take action. You can't manifest an "A" on the test if you don't study. Align your actions and your energy with your desires.
Manifestation is not a "wish" — it's getting clear on what you want and being open to receive it — kind of like praying with your palms up. My friend was clear on her goal, believed wholeheartedly that she would achieve it, and she took persistent action to help manifest her dream into reality.
And guess what? She just scheduled the notorious New York Fashion Week in her 2022 calendar.
What dreams would you like to schedule in your 2022 calendar?
Kylie Alger is a certified wellness coach and co-owner of the Well-Woman: Body, Mind & Spirit. Comments: kylie@thewellwoman.org