Home / Living / Health & Wellness
Commit to be Fit: Laughter really is the best medicine
Kylie Alger
Apr. 1, 2022 7:00 am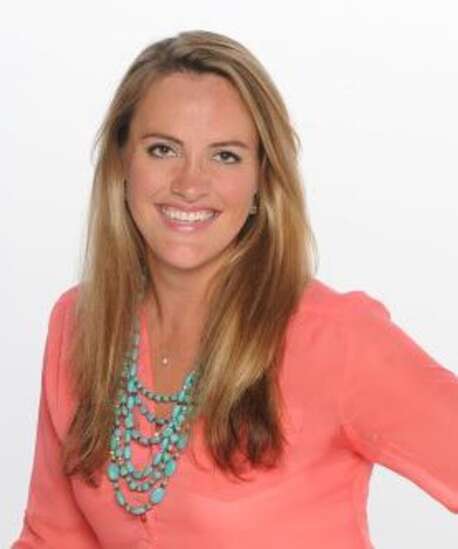 If someone plays an April Fools' Day joke on you today, be sure to thank them as you enjoy a chuckle. Unknowingly, they are boosting your health and well-being, as nothing works faster to bring your mind and body back into balance than a good laugh.
Researchers agree that humor has the ability to lighten burdens, inspire hope and connect you with others. It keeps you grounded, focused and alert. Humor also has the ability to reduce feelings of anger, while helping to facilitate the willingness to forgive.
How wonderful that laughing (something that feels so good and is free to do) has so many amazing health benefits. Start today to improve your health with humor, as a laugh a day really will help keep the doctor away. Just take a look at the many benefits humor can have in your life:
Physical benefits of laughter
Humor improves heart health through reduction in inflammation, increases pain tolerance, boosts immunity, improves mood and helps you to sleep better. Laughter also has been shown to reduce the stress hormones cortisol and adrenaline while increasing the body's uptake of the feel-good endorphins.
Humor and relationships
Humor has been shown to significantly enhance relationships and create social bonding, romantic and otherwise. A seasoned counselor shares that when a couple has the ability to maintain a sense of humor through difficult therapy sessions, that's a tip off to him that the couple will "make it."
Humor is one of the keys to resilience, it can renew perspectives and helps smooth over differences. Studies of happy marriages, especially those lasting more than 50 years, find spouses often credit their marital bliss to laughing together.
Laughter and longevity
Studies show that humor can significantly help with memory recall and scientists have discovered that comprehending puns requires both brain hemispheres to work together. Many studies establish a correlation between a good sense of humor and living longer.
Humor in the workplace
There are many benefits of humor in the workplace: increased employee engagement and productivity, lower absenteeism and decreased turnover rates. Since the average person will work more than 90,000 hours in their lifetime, humor has the ability to add some fun while creating closer bonds with co-workers.
Laughter in the classroom
Laughter improves motivation in learning when the barrier is reduced between the student and teacher. Creativity, problem solving and socialization is stimulated, while stress is reduced which creates an atmosphere for learning.
My sister-in-law would often have dance parties in her elementary classrooms, she said her students would laugh while dancing and become more engaged after the short break.
Ways to add more humor to your life:
Smile more
Pay attention to who makes you laugh and spend time with them
Watch funny TV shows, movies or Google kids laughing on YouTube
Listen to comedy podcasts during your commute
Go see a live comedy show
Be on the lookout for "funny" things.
Bob Hope, a comedian who hosted innumerable comedy shows on military bases shared, "I have seen what a laugh can do. It can transform almost unbearable tears into something bearable, even hopeful."
Remember, laughter is contagious. Commit to sharing more laughs with others — not just on April Fools' Day!
Kylie Alger is a certified wellness coach and co-owner of the Well-Woman: Body, Mind & Spirit. Comments: kylie@thewellwoman.org.