Home / Living / Health & Wellness
Commit to be Fit: How to realize your dreams in 2023
Kylie Alger
Jan. 6, 2023 6:00 am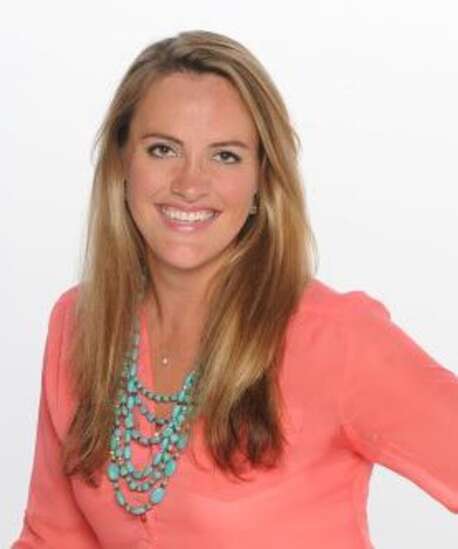 With the arrival of the New Year, my family likes to reflect on previous goals we had for the past year, while at the same time sharing the dreams and goals we have for the new year. In past years, we have made vision boards to use as a road map for our goals. While writing this article, I realized that my vision board is five years old, so it's time for me to create a new one!
Fortunately I came across an article where best=selling author Mel Robbins shares scientific evidence supporting the best way to create a vision board -- something my previous vision board was lacking.
Create a vision board
"When you take the time to create a vision board, you are grabbing that dream that typically lives in the back of your mind and you're pulling it out of your mind and grounding it in reality," says Robbins. Creating and placing your vision board front and center sends a signal to your brain that these things are important to you and primes your mind, body and soul to help make these goals a reality.
Visualize the 'tough stuff'
"According to science, in order to make manifesting work for you, don't visualize the end, visualize the action steps you are going to take to get there," says Robbins. "That means all the hard, annoying, and tedious stuff that you gotta do that you don't feel like doing in order to make that thing a reality – that's the stuff you are going to put on your vision board.
For example, if you want to run a marathon, don't just put a pretty picture of the finish line on your vision board, put a picture of an alarm clock set at 6 a.m. representing all the early mornings you are going to spend on your training runs.
There was a study on the power of visualization done at UCLA. Researchers split a class of students who were preparing for a test into two groups. The first group was coached to close their eyes and visualize in their mind and feel in their body themselves taking the test and then walking up to a board where the test scores were posted and finding their name and seeing an "A" by their name. The second group was coached to close their eyes and visualize going back to their dorm room, sitting down at their desk, and visualizing studying without distractions.
So which group did better on their test? The second group that visualized the process of studying did better on the test rather than the first group who just visualized the outcome. Researchers concluded that the "mental rehearsal" of desired action prepares our minds for real-world action.
Grace while dreaming
After many years of working on my own self-growth, I realize it can be a delicate balance between accepting myself as I am now, while also striving to become the person I know I am capable of becoming. My goal this year is to give myself more love and grace as I continue to work toward becoming the best version of myself; and I hope you give yourself permission to do the same! Wishing you and yours health and happiness in 2023.
Kylie Alger is a certified wellness coach and co-owner of the Well-Woman: Body, Mind & Spirit. Comments: kylie@thewellwoman.org.