Home / Living / Health & Wellness
Commit to be Fit: Eat more green, not just on St. Patrick's Day
Kylie Alger
Mar. 17, 2022 7:00 am, Updated: Mar. 22, 2022 4:25 pm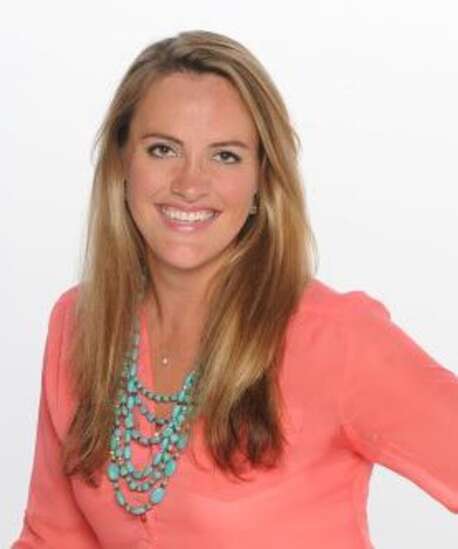 With so many fad diets, it may be difficult to figure out what eating plan is the best for you.
Luckily, there is one common dietary tip that doctors, dietitians and even scientists recommend for everyone to help lengthen life and prevent disease. And that's to consume a diet rich in fruits and vegetables.
On St. Patrick's Day, you probably wore green, ate green foods and enjoyed a green beer. In honor of St. Patrick's Day, let's take a look at some of the many benefits of adding some healthy "greens" to your daily diet:
Overall health. Studies show that diets rich in fruits and vegetables have the power to reduce the risk for heart disease, Type 2 diabetes, certain types of cancer and other major illnesses.
Boost immunity. Vegetables are packed with vitamins and nutrients and boost immunity to help ward off common colds and nasty flu bugs.
Weight control. The dietary fiber from vegetables can reduce blood cholesterol levels and provide a feeling of fullness with fewer calories. Most vegetables are low in fat, calories and can help with weight management. For example, just one single serving of regular potato chips is a whopping 160 calories, 10 grams of fat with no nutritional value. Enjoying a sliced green bell pepper is only 25 calories, 0.2 grams of fat, nutrient-dense and provides a feeling of fullness.
All the scientific research concerning the importance of fruits and vegetables is pretty amazing, but the personal stories I read online are even more alluring. Bloggers who have focused on adding more vegetables to their diet reported feeling more energetic, noticed healthier skin and reduced weight and even reported less anxiety and an overall improved mood.
After researching the mental and physical benefits of fresh produce, I am more committed than ever to providing extra greens in my family's diet.
How to easily add more greens to your daily diet:
Slice and dice. Before you put all your groceries away, cut your produce and store them in clear containers. You will be more likely to eat pre-sliced vegetables if you can see them and don't have to take extra time to prepare them when you are hungry.
Fortify your breakfast. Add onions, tomatoes, peppers, broccoli, spinach or mushrooms to scrambled eggs, omelets or quiche. For a quick and easy breakfast, make egg muffins. Spray your muffin tin with olive oil. Whisk together eggs with your choice of diced vegetables. Fill the muffin tins and bake at 350 degrees for 25 to 30 minutes or until the egg is cooked through. Make these at the beginning of the week, store in the fridge and heat them up for an easy and healthy breakfast all week long.
Be sneaky. Having children has made me pretty creative when it comes to adding vegetables to their diet. Here are some ideas to easily add greens without altering taste: Blend spinach in fruit smoothies, pasta sauces or soups; enjoy sweet potato fries instead of french fries; add diced broccoli to scrambled eggs; or try avocado spread over toast.
How do you plan to add more vegetables to your diet and what results are you hoping to discover?
Kylie Alger is a certified wellness coach and co-owner of the Well-Woman: Body, Mind & Spirit. Comments: kylie@thewellwoman.org