Home / Living / Health & Wellness
Commit to be Fit: Don't take bone health for granted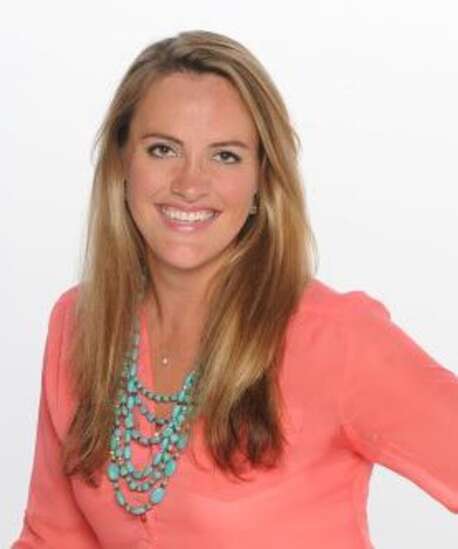 With Halloween only weeks away; witches, goblins, skeletons and pumpkin decorations are seen all over. While little ones associate candy with Halloween, I'm going to ask "mature" older kids to associate bone health with Halloween as you focus on caring for your own skeleton.
Q: When should I start caring about my bone health?
A: Bone health is something we often take for granted, but did you know that you start losing bone density at age 30? That's why it's essential to educate younger people about the importance of getting enough calcium. Building strong bones begins in childhood to help prevent osteoporosis later in life.
Q: Why is bone health so important?
A: Besides supporting us and allowing us to move, the bones in our body play other important roles; bones provide structure, protect organs, and anchor muscles. Bones store minerals such as calcium and phosphorous, which help keep bones strong; those same minerals are then released into the body when we need them for other uses.
Q: Is it mainly women who should be concerned with bone health?
A: While bone health is a major concern for women, statistics from the National Osteoporosis Foundation, note that half of all women over the age of 50 will break a bone, and one in four men over age 50 will suffer with an osteoporosis-related fracture.
Q: Is drinking milk enough to keep bones strong? Anything else I can do?
A: You can drink milk til' the cows come home, but there's much more you can do to keep your bones healthy. The human body needs calcium to function. If your body doesn't get enough calcium from your diet, your body may start taking calcium from your bones. The daily value for calcium varies. Adults are recommended to get at least 1,000 milligrams of calcium per day, younger girls are suggested to strive for 1,300 mg of calcium and adults attempting to strengthen their bones should try to get close to 1,500mg of calcium.
Take note … our bodies can only absorb 500mg of Calcium at one time. This means it's important to spread your calcium intake throughout the day. Instead of taking a calcium pill with your milk or dairy products, try consuming 500 mg of calcium three times a day as the best proactive approach to healthy bones.
Studies show that calcium absorption improves when taken with vitamin D, and may even help prevent bone fractures later in life. Vitamin D is formed naturally by the body after exposure to sunlight. With these shorter days, it's even more important to add vitamin D to your diet.
Q: How does exercise improve bone health?
A: There should be no lazybones when it comes to exercising for bone health! The stress of physical activity results in the strengthening of bone tissue. Adding resistance, strength training and aerobic activity on most days of the week will help support bone strength.
Q: What should I do if I'm concerned about my bone density?
A: The Mayo Clinic suggests talking to your doctor if you're concerned about your bone density or your risk factors for osteoporosis. He or she might recommend a bone density test. The results will help your doctor gauge your bone density and determine your rate of bone loss. By evaluating this information and your risk factors, your doctor can assess whether you might be a candidate for medication to help slow bone loss. The United States Preventive Services Task Force recommends screening for osteoporosis with bone measurement testing to prevent osteoporotic fractures in women 65 years and older.
Kylie Alger is a certified wellness coach and co-owner of the Well-Woman: Body, Mind & Spirit. Comments: kylie@thewellwoman.org