Home / Living / Health & Wellness
Commit to be Fit: Avoid the sidelines and go all-in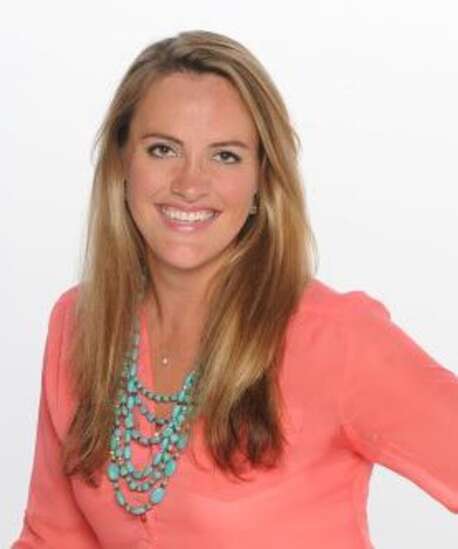 A while back, our family decided to go to a park with a splash pad so our son could play in the water. My husband and I stood on the outside of the splash pad, in the grass in an attempt to stay dry. When our little boy ran over to give us a hug, we would put our arms out and say, "No, thank you — please don't get us wet!" After a couple minutes of unintentionally getting splashed with water, my husband quickly realized there was no use in trying to stay dry, so he decided to go "all-in" and chased our son down the middle of the splash pad, getting his clothes completely drenched with water.
My clothes were already uncomfortably damp from wet hugs, but I was still trying to figure out how wet I wanted to get. I was weighing my options when my husband ran over, grabbed me and pulled me in the splash pad with our son; I was soaked from head to toe … and quickly realized that being 100 percent wet in the splash pad was much more fun than sitting on the sidelines in half-wet clothes.
I had to laugh at myself, why had I waited so long to get in? My husband saw how much fun I was having and said to me, "It's a whole lot more fun when you're 'all-in,' huh?"
Besides being one of my favorite memories of the summer, my husband's "all-in" approach at the splash pad has really stayed with me. I was caught up in being indecisive and once my husband helped me to go all in, it was way more fun than weighing endless options. I have been thinking about other areas in my life where an all-in approach could be beneficial.
There are many benefits to an all-in approach:
Indecision takes up energy. Decision fatigue is a real thing. It's 100 percent easier to follow a plan when you have decisions already made. One of my favorite examples of this is when you abstain from something for Lent before Easter. If you give up chocolate for Lent, you know you are 100 percent avoiding chocolate for 40 days; just like if you give up alcohol, you know you will not be pouring a drink at 5 p.m. There is no chatter in your brain about indulging in a dessert or having a drink, when you already have your mind made up.
Following through with decisions boosts confidence. Honoring your commitment to follow through with something you said you would do helps build your self-confidence and ability to see a task through to completion.
Action inspires additional action. Being decisive in one area of your life empowers you with momentum to take action in other significant areas of life.
You will achieve quicker results. Deciding to be all-in with anything will often help you achieve results more quickly and will save you time in the long run.
Being decisive feels good. "Come on in! The water is great!" The person who is fully emerged, swimming in the water is usually having a better time than someone who is tentatively dipping their toes in.
Today is the start of a new month and the final quarter of 2021. Is there a decision or commitment you have been wishy-washy about? What would you like to be all-in with? I guarantee you will be happy you jumped in.
Kylie Alger is a certified wellness coach and co-owner of the Well-Woman: Body, Mind & Spirit. Comments: kylie@thewellwoman.org