Home / News / Health Care and Medicine
Vaccine clinics draws hundreds for COVID-19 inoculation
Linn County Public Health offered $50 gift cards in exchange for vaccine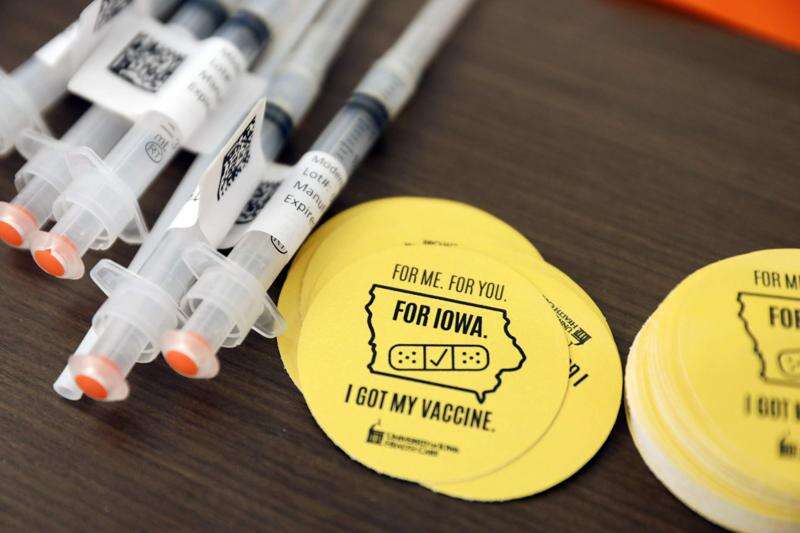 More than 200 individuals attended vaccine clinics in Cedar Rapids that offered gift cards to anyone receiving the COVID-19 shot, prompting county public health officials to consider other incentives to boost the vaccine rate locally.
This past week, 245 individuals received a COVID-19 vaccine during a series of five walk-in clinics Linn County Public Health hosted with the Cedar Rapids Community School District.
Each recipient received a $50 Walmart gift card, one of the first major incentives offered locally since the vaccines became widely available earlier this year. And it was a big success, local public health officials say.
"In recent weeks when we did vaccine clinics, we did not see these large numbers," Linn County Public Health Director Pramod Dwivedi said.
Based on the turnout this past week, Dwivedi said public health officials are considering offering other incentives at COVID-19 vaccine clinics in the near future. No plans have been made yet, however.
Vaccine rates have stalled throughout Iowa in recent weeks. About 1.4 million Iowans aged 12 and older have been vaccinated as of this past week, accounting for roughly 55 percent of the eligible population.
In Linn County, about 120,000 residents are fully vaccinated, or nearly 67 percent of the county population aged 16 and older.
The walk-in vaccine clinics took place Monday through Friday at five Cedar Rapids Community School District schools, and were open to anyone aged 12 years and older.
Participants were offered the Pfizer-BioNTech and the Johnson and Johnson vaccines.
The $50 gift cards were purchased with grant funds from the Greater Cedar Rapids Community Foundation, officials said.
Comments: (319) 398-8469; michaela.ramm@thegazette.com