Home / News / Health Care and Medicine
State of Iowa has no data to support Medicaid savings claim, health care official says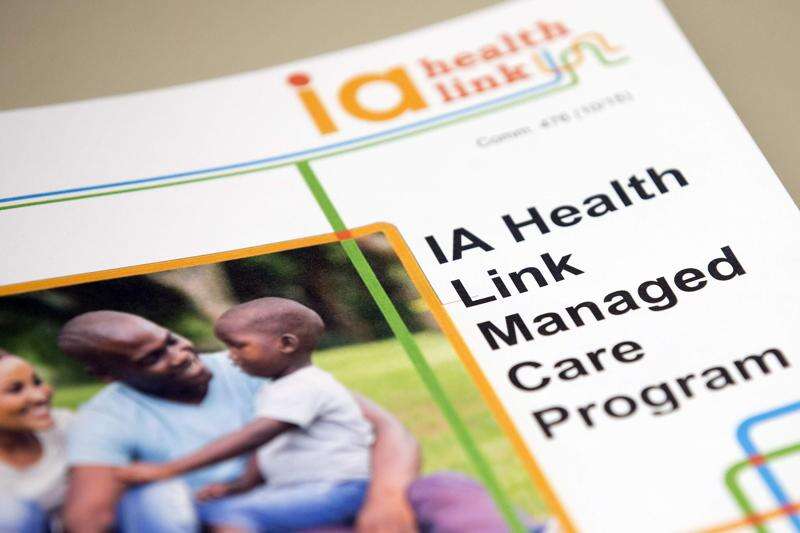 As Iowa Medicaid Enterprises Director Michael Randol continues to assure lawmakers and the public that the state's managed-care model is saving money, the Iowa Hospital Association contends the director has no data to back up the claim.
And as the dispute continues, Iowa hospitals say the state is saving money because the Medicaid insurance companies are not adequately reimbursing health care providers for their services - including a Vinton hospital that says it is owed $90,000 in emergency room visits alone.
According to the latest estimates from the Iowa Department of Human Services, the state of Iowa is saving $140.9 million from having privatized the Medicaid program.
What this shows, Randol has said, is that managed care is working and is saving money.
Critics contend otherwise. No one has good measurements of managed care and Randol 'is shooting from the hip" when it comes to these cost savings estimates, Kirk Norris, president and chief executive officer of the Iowa Hospital Association, which represents Iowa's hospitals, said to The Gazette Friday.
'What they're trying to show is what they would have spent had they not (switched to managed care)," Norris said. 'They've got no documentation on that. Zero.
'They've got no methodology for explaining what they would have spent that they are spending."
Randol, in an interview with The Gazette earlier this past week, said those savings have been due to a 'reduction in the utilization of services" - meaning there has been a decrease in the number of emergency room visits by Medicaid enrollees and an increase in appointments with primary care physicians.
The department could not provide the data to support this claim before the publication of this article, according to Department of Human Services Spokesman Matt Highland.
But data from the Iowa Hospital Association supports its claim that managed care has become more expensive for providers statewide.
According to association's data comparing 2016 to 2017, charity care - services for which hospitals will not be paid - has increased 17.4 percent.
Contractual adjustments from Medicaid - charges for which a provider cannot bill an insurance company - increased 10.7 percent. Uncompensated care, or services with a bad debt that may be paid, increased 6.9 percent.
Randol 'is taking great leaps of faith making the claims he's making, and he doesn't have anything to back it up," Norris said.
After Democratic lawmakers and other critics called for more transparency in the program, Iowa State Auditor Mary Mosiman agreed to proceed with a review of Iowa's managed-care program. There has been no official word when that will be conducted.
UTILIZATION OF SERVICES
Before the hand off in 2016 to managed-care organizations, the private insurers that administer Medicaid, Randol said the state-run system did not have adequate care coordination for members.
'You want to achieve tripling - the right services at the right time and the right place for the individual," Randol told The Gazette in a phone interview on Tuesday. 'When you do that, you have effective care coordination, you're providing the appropriate care for the individual."
The decreased emergency room visits and the increase in primary care visits is an indicator of this improved care coordination, Randol said.
UnitedHealthcare, one of the insurers handling managed care in Iowa, said in an email Friday evening that it 'follows closely the ability of members to access their providers to complete well visits and preventative care. Over 2017, we saw increases in access to primary care for adults and completion of adolescent well child and adolescent visits for our population.
'Additionally, it is critical to manage members with chronic medical conditions effectively to improve health and quality of life. We saw improvement in members with depression, diabetes and heart disease reaching higher levels of medication compliance and disease appropriate screening."
Amerigroup did not respond in time to requests for comment for this article.
The hospital association's Norris said Iowa hospitals are not seeing fewer Medicaid members in its emergency rooms, but a higher concentration of services not covered by insurance.
While total Medicaid discharges from hospitals decreased 6.5 percent, total self-pay discharges increased 3.2 percent and in-patient admissions from the emergency room increased 2.6 percent, according to the association's data.
The average length of hospital stays for Medicaid members also increased 2.4 percent.
The association also contends the managed-care organizations are using outdated list of emergency room codes that does not include legitimate claims.
Therefore, the insurers stopped paying 'for literally millions of dollars' worth in (emergency room) claims," Norris said.
'What Randol does is he equates that with lower utilization. No, you quit paying legitimate claims - that's what happened," Norris said.
Called the International Statistical Classification of Diseases and Related Health Problems - ICD, for short - it contains diagnostic codes for classifying conditions and diseases.
Norris said the managed-care organizations were directed by the state to use the ninth revision of the ICD, first released in 1979, despite that health care providers use the 10th revision, first released in 1999 and the most up-to-date version available. (An 11th revision is to be released in 2019,)
'Everything would have been covered'
Michael Riege, chief executive officer of Virginia Gay Hospitals and Clinics, a 25-bed hospital in Vinton, said this policy has resulted in around $90,000 unpaid claims from his emergency room.
From one insurer alone, Riege said unpaid reimbursements include claims for treatment of a kidney stone; hypoxemia, or low concentration of oxygen in the blood; two cases of Chronic Obstructive Pulmonary Disease; dehydration; uterine bleeding; panic disorder and instances of nausea and vomiting.
'If they had been using (ICD 10th revision), everything would have been covered," Riege said.
In addition, Riege believes there has been a decrease in primary care appointments at his organization's clinics.
According to a 2018 report from the Iowa Primary Care Association, which see about 13.6 percent of the state's Medicaid population, primary care centers save Medicaid an average $2,371 a year per person compared to other providers.
Primary care, the report stated, represents 1.2 percent of Iowa's total Medicaid expenditures.
Norris of the hospital association said DHS and the managed-care organizations don't have any reliable data on primary care visits. Instead, there is plenty of anecdotal information from families who are unable to receive primary care services to which they routinely had access before Medicaid privatization, he said.
'So for them to make the bold claim that their insured population is seeing more primary care physicians, clinics or primary care in hospitals is not founded," Norris said. 'If it was founded, show me the data. You cannot extrapolate."
l Comments: (319) 368-8536; michaela.ramm@thegazette.com