Home / News / Health Care and Medicine
Mental health growing concern for Iowa universities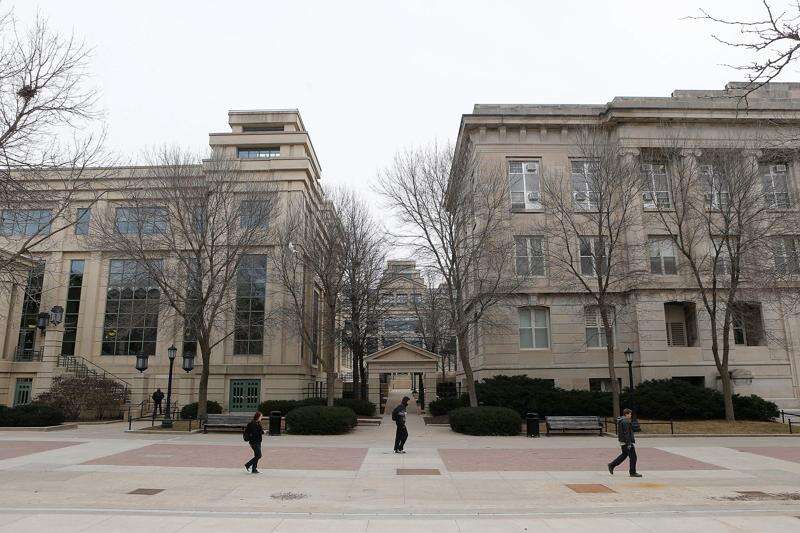 Demand for mental health services at Iowa's public universities is surging, with the number of students seeking help up 10 percent year over year at University of Iowa and Iowa State University and 13 percent at University of Northern Iowa.
And the severity of issues facing students is growing too, with suicidal thoughts affecting many of those seeking support, UI Counseling Service Director Barry Schreier told members of the Board of Regents' new campus safety and security subcommittee on Thursday.
During its second meeting to date, the committee reviewed a handful of issues facing the regent campuses, including infectious disease procedures, active shooter protocols, mandatory reporter issues, and mental health concerns. Mental health, according to the American Psychological Association, is becoming a bigger issue on campuses nationally - with 95 percent of college counseling directors in a recent survey calling students with 'significant psychological problems" a growing concern.
During his presentation Thursday, Schreier said there is an increase of students seeking counseling services on Iowa's three campuses complete questionnaires that ask, among other things, if they are considering suicide.
'Students are checking that in greater regularity than they ever have before," Schreier said. 'It almost seems to be a sort of go-to coping mechanism for students right now. They think, 'Oh well, I could at least kill myself.'"
More students are coming in to the counseling offices with histories of suicide attempts, non-suicidal self-harm, psychotropic medication use, and substance abuse and dependence, Schreier said. Of the UI students receiving counseling services, for example, about half are on psychotropic medication - and 30-some percent come in with it already 'in hand."
'Some of them really don't know what life is like without those medications," Schreier said.
In response to the growth in demand and severity of issues facing students, the university counseling offices are considering ways to better serve their campuses, like ramping up training, closing service gaps, finding creative ways to target high-risk populations, and shouting their message 'from the rooftops."
'We have to be a very active, loud presence on campus," he said. 'And social media is a way for us to do that."
Schreier said the historical stigma around mental health issues and the need for treatment is fading. Today, he said, people more freely talk about problems and help they're receiving.
Of those served by the universities' counseling services, many reported academic improvement, according to Schreier. About half those seen on each campus reported a reduction in incidents of depression and anxiety within three counseling sessions.
'So across the three campuses what we're showing is that when students come in and they use the counseling services quickly, they are feeling better," he said. 'And they are having a reduction of symptoms, which improves their academic performance."
But, Schreier stressed, response time is key, and that area has definite room for improvement.
At Iowa State, students might be asked to wait 10 business days before being seen, while UI turns away about 350 students at the time they request service every semester.
Contributing to that, Schreier said, is the fact that each university's counseling center is staffed well below accreditation standards of one staff member for every 1,500 students. The University of Iowa, for example, has the equivalent of 12 full-time employees, putting its ratio at one staffer per 2,750 students.
'We are the least-staff counseling service in the Big 10," Schreier said. 'We are at the bottom. We are the worst."
More resources would enable the offices to move forward with a number of creative operational changes - like embedding counselors into high-risk departments, colleges, or student-life groups.
UI Counseling Services is in its second year of housing a staff member full-time in the College of Dentistry, one of the highest risk populations for suicide locally and nationally.
'It's an ongoing mystery as to why dentists seem to be more prone to suicide than others," Schreier said. 'But it's consistent, and it has been for decades."
The office is in the process of hiring a counselor to work in the UI Department of Athletics, and Schreier said he expects that person to be in place by, at the latest, next fall.
'And we would like to do more," he said. 'There are lots that could benefit from this."
One efficiency the UI counseling office started employing last fall is per-diem hiring - bringing in temporary employees to provide straight clinical work without additional office duties. This semester, the office is planning to roll out same-day walk-in service for students, offering half-hour slots for staff members to see patients and do some problem-solving.
'It's a triage model," he said.
As for training upgrades, Schreier said, the university already uses an online suicide prevention program but would like to make it mandatory for new UI students - similar to sexual assault prevention training required for incoming students.
But, he said, as with all the office's aspirations, resources are involved.
'Everyone is interested and agrees and wants something to happen," Schreier said. 'But it's hard to decide how to do something about it."