Home / News / Health Care and Medicine
Iowa veteran pushes hyperbaric treatment for postwar symptoms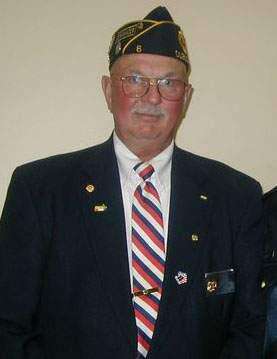 CEDAR RAPIDS - For years, Ernie Goebel felt the aftereffects of war.
A retired sergeant major, Goebel served 35 years in the Army and Army Reserves and was deployed overseas during the Korean, Gulf and Iraq wars.
Goebel, now 73 and a resident of Luxemburg in Dubuque County, said he still felt the effects of his deployments - frequent migraines and balance issues due to repeated concussions and exposure to sarin gas.
'It was just terrible," he said.
However, after receiving an experimental treatment called hyperbaric oxygen therapy - or HBOT - Goebel said his symptoms have significantly lessened and nearly disappeared.
'The migraines have been a big improvement," Goebel said. 'I can tell I do sleep better at night."
Hyperbaric therapy involves breathing pure oxygen in a therapy chamber, where air pressure is increased three times higher than normal air pressure.
Goebel went through a series of 40 'dives" in a chamber at a clinic in Pennsylvania over a period of five weeks that concluded earlier this month.
The treatment typically is used to treat burns or carbon monoxide poisoning, but some experts say the treatment has helped those with mild traumatic brain injuries. Mild traumatic brain injuries - such as the concussions Goebels received - are common injuries in military personnel, according to the National Center for Biotechnology Information.
Goebel is one of the veterans helped by Michael Clair of Cedar Rapids, a spokesman of the nonprofit Hyperbaric Oxygen for Veterans Association.
The U.S. Food and Drug Administration has approved the use of hyperbaric chambers for certain medical uses but also states HBOT has not been proven to be a 'universal treatment."
However, Clair and Master Sgt. Scott Roessler of Florida, fellow spokesman of the nonprofit, are ardent supporters of HBOT after they both received the treatment in recent years for mild traumatic brain injuries.
Their nonprofit provides some funding for clinics across seven states that treat veterans using HBOT, and it helps coordinate the treatment for veterans who reach out, Clair said.
'We put together what we have now, which is to send guys wherever they live in the U.S. to send to the nearest HBOT clinic so they can get the treatment for free," Rosseler said.
Clair, who is not a veteran, said he is encouraging clinics and hospitals, including the University of Iowa Hospitals and Clinics, to offer the treatment and study HBOT in the hope of more veterans gaining access to the treatment.
All of this effort comes from a promise Clair said he made to veterans he met while receiving the treatment in a clinic in Flordia.
'I promised them that I would make noise until I got them the treatment they needed," Clair said. 'So I plan on keeping my word, no matter what.
l Comments: (319) 368-8536; michaela.ramm@thegazette.com