Home / News / Health Care and Medicine
Facing funding loss, Iowa Harm Reduction Coalition closes Cedar Rapids office
Group works with clients who use illegal injection drugs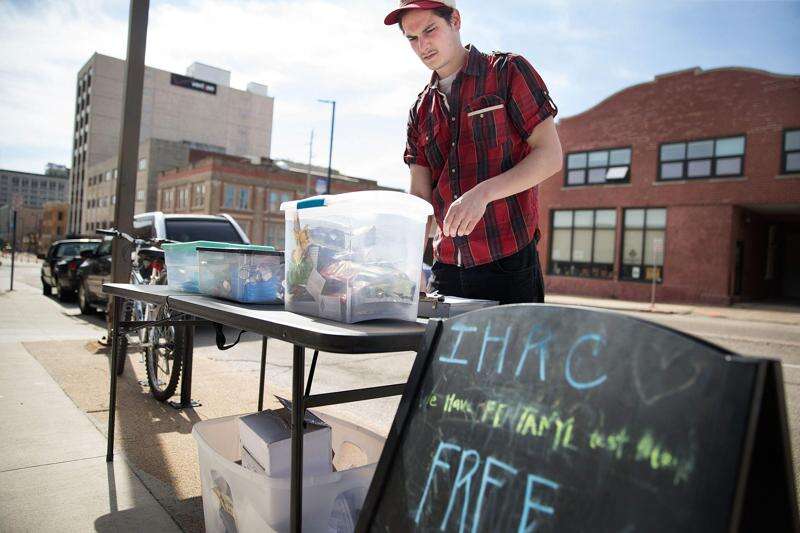 CEDAR RAPIDS — After a significant funding loss and pandemic-related reverberations, the Iowa Harm Reduction Coalition has closed its Cedar Rapids office but said it remains committed to serving Eastern Iowa.
The office space on Second Avenue SE shut its doors effective Wednesday, a decision that was "overwhelmingly sad" for the board of directors and longtime volunteers of the organization, said Dr. Andrea Weber, board chair and psychiatrist at the University of Iowa Hospitals and Clinics.
Despite the loss of a physical location, Weber said the organization remains committed to its Eastern Iowa clients and aims to transition to mobile outreach and delivery of services.
"Our intent is to maintain services," Weber said.
The coalition is an Eastern Iowa-based not-for-profit organization that offers harm reduction services for those who use illegal injection drugs, which includes providing free Naloxone that quickly reverses an opioid overdose.
The nonprofit has built a public-facing role as advocates for legalizing needle exchange programs and other stronger public health policies for those grappling with substance use disorders.
The organization was founded in 2016 by Sarah Ziegenhorn, who served as its executive director until she left in late 2020. The search for a new executive director still is ongoing.
The Cedar Rapids office opened four years ago, according to officials. With its closure, the Des Moines location remains as the organization's only office space.
The closure comes after coalition's leadership learned a grant providing a major funding stream was cut short, meaning the organization would no longer receive three years' worth of funding it was promised. Funding from that grant represented about 40 percent of the organization's general budget, Weber said.
"Instead of financial support for three years, we got 18 months' worth," Weber said. "It ended very abruptly, and we had no chance to get emergency financial supports into place."
The pandemic created financial challenges for the group and many other nonprofits nationwide. Operations had also been in flux over the past two years due to challenges with maintaining consistent staffed hours within the Cedar Rapids location.
But at the same time, operations at the Des Moines office have grown stronger, Weber said. Its consistent staff presence has enabled officials there to better build connections to communities in need of their services.
Weber and other coalition officials are hopeful they can find alternative funding resources in the near future.
A growing number of federal grants are offering opportunities to organizations that provide an element of harm reduction that, while promising, also raise a concern for Weber. She said she worries that providing dollars to organizations that have not previously been using the public health practice could diminish or demoralize those experts that have been promoting harm reduction efforts for some time.
"You want all boats to rise, but you also want to protect what harm reduction really is," she said.
Clients will receive supplies, services and other support by appointment, officials say. Community members can connect with the coalition by calling or texting the hotline at 319-214-0540. Those in Dubuque and Northeast Iowa should use the hotline 563-845-3091. Those in Des Moines can connect by calling or texting 515-207-5202.
Comments: (319) 398-8469; michaela.ramm@thegazette.com