Home / News / Health Care and Medicine
COVID-19 vaccine clinic Saturday open to Johnson County residents
1,000 people will be vaccinated by Hy-Vee staff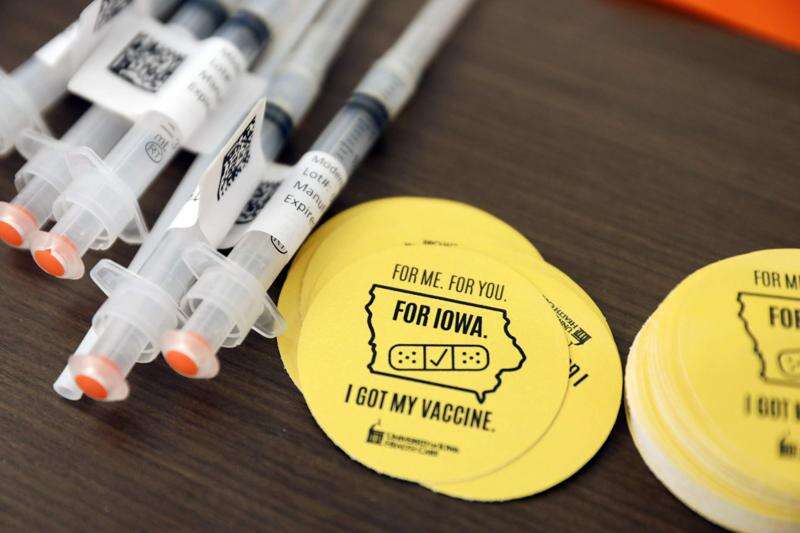 A COVID-19 vaccine clinic for Johnson County residents will be held Saturday in Iowa City on Saturday to distribute 1,000 doses of the Pfizer-BioNTech shot.
Hy-Vee announced it is hosting the clinic for county residents ages 16 and older. COVID-19 shots will be administered from 9 a.m. to 5 p.m. inside the former North Dodge Hy-Vee, 1201 N. Dodge St. in Iowa City.
A second-dose clinic will be May 8 at the same location.
Appointments are required.
To schedule an appointment for Saturday between 9 a.m. and 1 p.m., visit the Hy-Vee website here.
To schedule an appointment between 1 and 5 p.m., visit the Hy-Vee website here.
People who receive a shot this weekend will be contacted roughly five days before their second dose is due to schedule their appointment for May 8, Hy-Vee officials said.
Johnson County residents attending Saturday's clinic should bring their insurance card and a photo ID.
Comments: (319) 398-8469; michaela.ramm@thegazette.com