Home / News / Health Care and Medicine
Blood donors needed before July 4 holiday
Donations down, car crashes up around summer holidays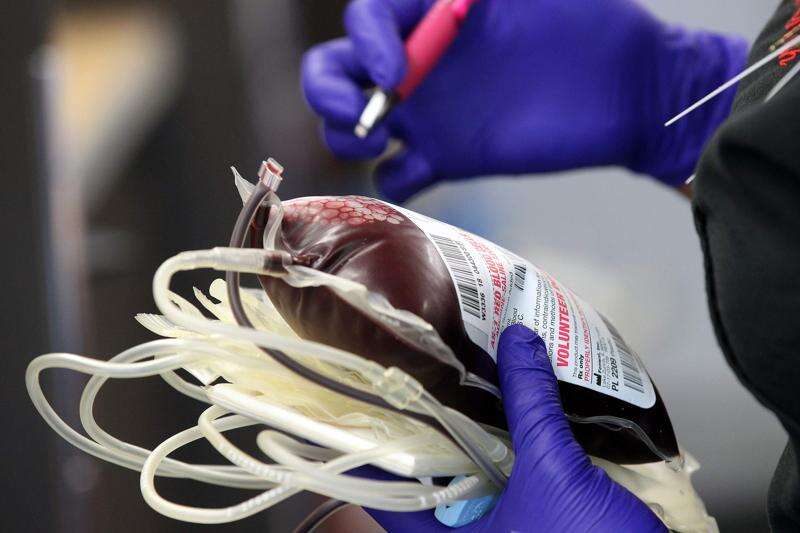 With blood donations down 21 percent during holiday weeks, Eastern Iowa blood donation centers are seeking blood donors as the July 4 holiday weekend approaches.
"When blood donations drop, so does the blood supply, making it extremely challenging to ensure blood is available when hospitals need it," the American Red Cross said in a news release.
Not only do blood donations slow during holiday weeks because donors are traveling or taking time off from their regular schedules, there also is an increased need.
Independence Day and New Year's Day have the highest average death toll from traffic crashes of any single date, the Insurance Institute for Highway Safety reported. With more car and boat crashes, comes a greater need for blood transfusions.
By scheduling and keeping appointments in July, blood donors can help provide for those in immediate need of lifesaving care, the Red Cross reported.
To schedule an appointment to donate with the Red Cross, download the Red Cross Blood Donor App, visit RedCrossBlood.org or call 1-800-RED CROSS (1-800-733-2767).
ImpactLife, which provides blood to Mercy Medical Center, Unity Point Health-St. Luke's Hospital and other Corridor hospitals, also is seeking blood donations this month. The best way to start the donation process is to go to www.bloodcenter.org/donate/ or call 1(800)747-5401.
People who are at least 17 (16 with parental consent in Iowa), weigh at least 110 pounds and are in generally good health may be eligible to donate blood. High school students and other donors 18 years of age and younger also have to meet certain height and weight requirements.
Comments: (319) 339-3157; erin.jordan@thegazette.com