Home / Sports / Hawkeye Sports / Iowa Football
Marc Morehouse leaves The Gazette, but 'don't call it a retirement'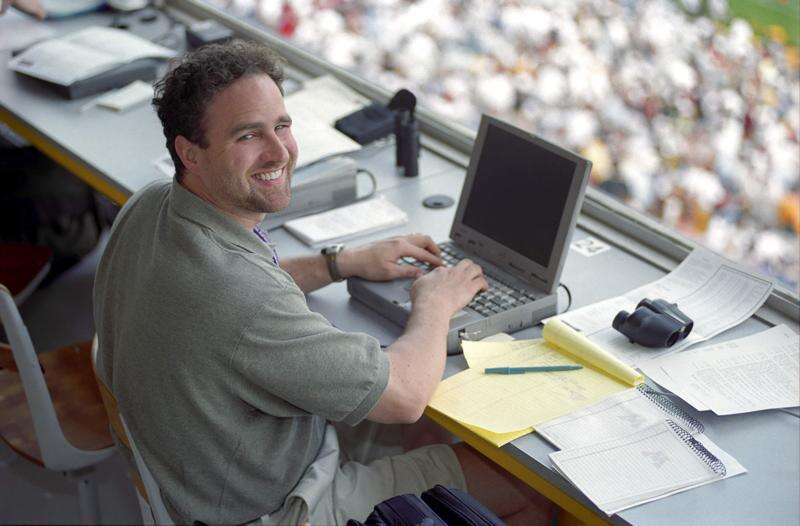 It's Week 2 of the 2020 Iowa football season and something is missing.
Or, rather, someone.
You've probably noticed, especially if you are an Iowa football fan who relies on The Gazette or thegazette.com for your Hawkeye fix.
Marc Morehouse no longer is with The Gazette, no longer chasing stories in and out of Kinnick Stadium.
Marc and his 'Wisconsin wife" recently moved out of state and, after more than 20 years chasing college football players and coaches, he decided he wanted to pursue other opportunities.
That's kind of a joke in our business. When a school announces someone is leaving to 'pursue other opportunities," it's code for they were asked to leave.
That's not the case here. Far from it.
He can tell you in his own words.
'I'm leaving The Gazette," he wrote in a post on our website promoting his final On Iowa podcast. 'It's been 24 years, nearly 22 covering Iowa football. That's a long damn time in the same circle against the same opponent."
When he called to let me know he was stepping down - 'don't call it a retirement" - he was standing outside his new home, staring into the woods that surround it and chucking 'acorns into my driveway."
'... We downsized and I moved to the woods across the river," he wrote.
He's found a little slice of paradise. I didn't even try to talk him out it.
He's right, too.
Covering a major beat for more than two decades is a 'long damn time." It's a grind, especially when it's a program like Iowa football when readers/fans expect news 365 days a year. And when something happens - and anything can happen, any time of year - you have to be ready. All the time.
Most writers don't last that long on a single beat.
Marc often took a hard look at the Hawkeye program and definitely wasn't a cheerleader. When something was wrong, he wrote about it. When things were going well, he acknowledged that, too. He was fair.
His knowledge - and analysis - of the program was second-to-none. I often marveled listening to him talk to an opposing team's radio station during game week. I told him many times our readers would love that kind of insight into the program.
He often shared that with you.
Marc had a unique way to telling the game's story, too. Some loved it, some didn't. I was in the former group.
When I talk to young journalists, I often used Marc's game stories as an example of what we need to deliver to our readers. I believe readers already know the score of the game and who did what - all important parts of every story, by the way - when they pick up our paper or click online. What they don't know is 'why" it happened and what it means. Marc got that across in his stories.
The Gazette sports department will miss Marc and, I bet, you will, too.
'Thanks to everyone who's been along for the ride," he wrote in that post. 'That's lame, I know, but we're not going to be dramatic here.
'... I'm trading back for my heart. Face me to the shore. I'm swimming to the good latitudes."
We should all be so fortunate.
Comments: (319) 398-8416; jr.ogden@thegazette.com