Home / Sports / Iowa Hawkeyes / Iowa Football
Iowa vs. Colorado State Fun Facts: Napoleon Dynamite edition
Rams haven't beaten ranked team in 19 years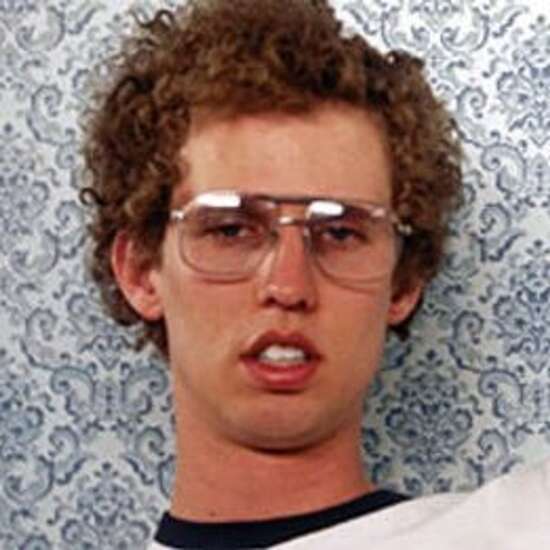 Colorado State is getting $1.35 million to play football at Iowa Saturday. Hopefully, the Rams are tipping well while they're here. Now, for other Fun Facts about this game.
1. Iowa is 9-1-1 against current Mountain West Conference members. Colorado State is 1-11 against teams currently in the Big Ten.
2. CSU head coach Steve Addazio was Boston College's coach when it lost to Iowa in the 2017 Pinstripe Bowl. His teams were either 7-5, 7-6 or 6-6 in six of his seven years at BC. Six BC players have transferred to Colorado State since 2010.
3. The Rams haven't been ranked since the 2014 season. They haven't beaten a ranked team since 2002 when they defeated No. 7 Colorado.
4. Iowa and CSU were in the top 10 of fewest yards allowed per play last season. The Hawkeyes ranked first (4.34) and the Rams were ninth (4.82). Iowa is 13th and CSU 14th this season.
5. Iowa and CSU are 112th and 113th, respectively, in yards per pass attempt with 5.4 and 5.3, respectively.
6. CSU's Ryan Stonehouse is averaging 51.9 yards per punt, third in the nation and six spots ahead of Iowa's Tory Taylor (49.7). Get this: Stanhouse isn't from Australia! He had an 81-yarder against Vanderbilt, tied for the nation's second-longest punt of the season. BYU's Ryan Rehkow had an 83-yarder against Arizona State last Saturday. Stonehouse is the NCAA's active career leader in punting average. Forty-one percent of his career punts have gone at least 50 yards.
7. Fort Collins, the home of Colorado State, is 5,003 feet above sea level. Iowa City is 668 feet above sea level. At high altitude, water boils at a lower temperature and moisture evaporates quicker.
8. Iowa is one of six Big Ten teams that hasn't thrown an interception this season.
9. The Hawkeyes have won their last 14 nonconference games, second in the nation only to Minnesota's 21.
10. CSU tight end Trey McBride had over 100 receiving yards in each of the Rams' first three games. He led all tight ends in the nation in receiving yards per game last season. He is the national leader in receptions with 30. He owns Fort Morgan (Colo.)'s school records for most career home runs, RBIs, and points in basketball.
11. Last week Iowa had seven sacks against Kent State of the Mid-American Conference and Colorado State had six sacks against Toledo of the MAC.
12. Iowa's seven sacks were its most since it had seven against Northwestern in 2000.
13. The Mountain West is 5-4 this season against the Pac-12. San Diego State of the MWC is 7-2 against the Pac-12 since 2016.
14. Iowa quarterback Spencer Petras hasn't thrown an interception in his last 158 passes.
15. CSU defensive end Scott Patchan, first-team All-Mountain West last year, is a seventh-year senior. He was at Miami for five seasons, one of which was a redshirt and another a medical redshirt. He transferred to CSU for the 2020 season. That season didn't count against a player's eligibility.
16. Colorado State doesn't have any Iowans. Iowa has two players from Colorado, quarterback Alex Padilla and linebacker Eli Miller. Padilla is the son of former CSU football center Mike Padilla. Miller attended Valor Christian High School in Highlands Ranch, Colo., the same high school NFL star Christian McCaffrey attended.
17. Tim Brando and Spencer Tillman are the FS1 announcers for this game. Brando's grandson, Spencer, was named after Tillman.
18. Iowa is going for its 10th-straight win. It last won 10 straight in 2015 when it started the season with 12 victories.
19. Fort Collins could get Shipley Do-Nuts and Krispy Kreme restaurants within the next year.
20. Jon Heder, best known for his role as Napoleon Dynamite, was born in Fort Collins. His family moved to Oregon when he was 2.