Home / Opinion / Guest Columnists
The shrinking number of rural hospitals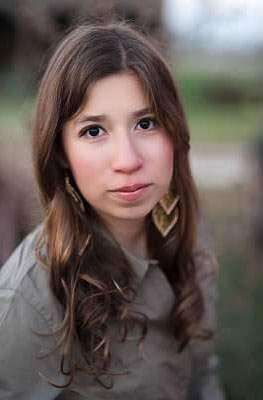 In emergencies, minutes matter. The toddler who plays with a lighter, the child who falls out of a tree, the teenager in a car wreck, the grandparent with a heart attack; they all need intensive care available nearby, not hours away. Each hospital that shutters its doors is a matter of life and death.
Everyone in farm country - or at least where I'm from - has a story of someone who died because the ambulance got there too late. My town has a hospital and we still have the story of a man far out from town who bled out before the ambulance got there. How many more stories would we have if ours closed, and we had to drive an hour or more for medical care? Depending on what happens next with the Affordable Care Act, the problem of disappearing hospitals could grow or shrink. With control of the House, the Senate, and the presidency, the Republican party is now free to do as it wills. Their stance on the Affordable Care Act is clear: repeal and replace. Whatever they replace it with, they must make funding rural hospitals a priority.
The effect of the Affordable Care Act on rural hospitals is debatable, with conservatives saying that it has accelerated hospitals closures, and liberals saying not. Either way, more and more rural hospitals have been closing their doors, with over 80 having shut down since 2010. Another 700 are vulnerable to closing down as well, according to a Health Analytics report. That represents roughly a third of all rural hospitals in danger.
Rural America tends to be older, poorer, and less healthy than the rest of the country. If health care was distributed according to need, we should be getting more health care, not less. Yet the fact that one third of our hospitals are hanging on by their fingertips goes largely ignored. After all, people can just drive a few counties over, and find a hospital there, can't they?
They shouldn't have to, even in non emergency situations. Sometimes it's a patient with failing kidneys, who needs hours of dialysis every week, or a patient with cancer who needs radiation treatments every day. For anyone with a chronic condition who needs medical care on a regular basis, simply acquiring medical care can become a full-time job. Already suffering patients deserve better. Instead, hospital shutdowns make a time drain take even longer.
Telemedicine, often touted as a solution to this dilemma, is not a replacement for a hospital in town or the next town over. Phone calls and the internet are effective substitutes of face to face doctor/patient interaction when it comes to things like receiving detailed instructions over the phone from a doctor on the correct dosage of pills, skyping with a therapist or psychiatrist, calling poison control, and so on. Not so when a patient has just lost their arm in an accident. There are certain kinds of care that can only be given in person. Therapy, instructions, yes; surgery? No.
Let's return to where we started, with someone dying because the ambulance arrived too late. There should be no stories like that. Instead, the government is creating more. It is up to lawmakers to reverse this trend, saving hospitals and lives with them. Our town gossip may get more boring, but we'll all be thankful for it.
' Anya Silva is an Economics major at Wellesley College who grew up in Grinnell.