Home / Opinion / Guest Columnists
The bigger problem behind Rep. Ashley Hinson's plagiarism
Frank Durham
Aug. 1, 2020 9:00 am, Updated: Aug. 2, 2020 9:13 am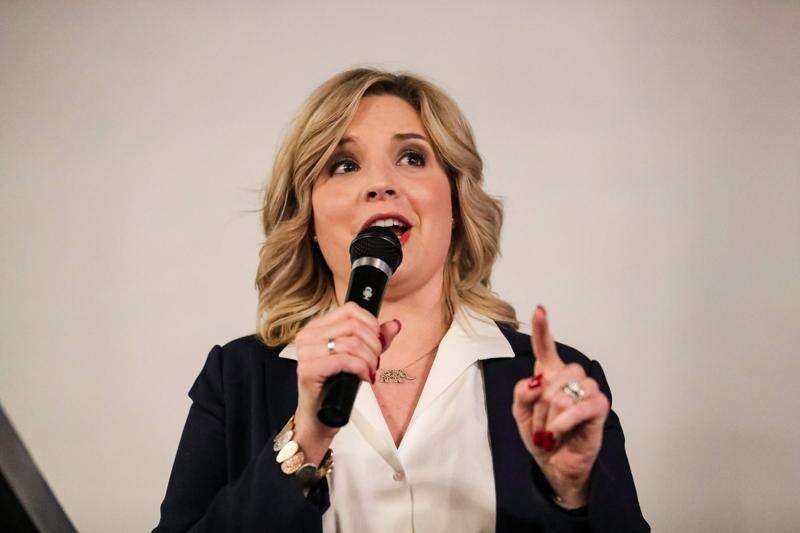 State Rep. Ashley Hinson, Republican candidate for the U.S. House in Iowa's First District, is a plagiarist.
According to the New York Times digital edition on July 20, 2020, Hinson's campaign against incumbent Abby Finkenauer 'has lifted verbatim sentences on her campaign website and in published op-eds more than a dozen times since her campaign began last year."
The key problem seems to have been the failure to give credit to the sources of those texts, but the campaign's plagiarism problem may be a symptom of a deeper problem.
According to the Times' report, Hinson was credited with - and, therefore responsible for - having written a policy essay, a set of op-eds, and a policy statement - all of which were copied from other sources. In the same story, the Times reported that, 'Ms. Hinson's website also borrowed exact passages from the Des Moines Register and from The Hill, an outlet that covers Washington; in op-eds, she has taken phrases from CNBC; and her platform on veterans issues uses near-identical language to Ms. Finkenauer, her Democratic opponent, among other instances."
At the journalism school where I teach, we emphasize attributing news content to the sources used in news stories. Given that information, the reader should, hypothetically, be able to re-report the same story using the same sources of facts. As a rule, we take a dim view of inattentive citation errors and an even dimmer view of the active theft of language and ideas.
In an interview with news anchor Ron Steele of KWWL-TV posted on YouTube on July 21, Hinson acknowledged her responsibility for the plagiarized pieces. She explained that the work had been done by D.C.-area political consulting firm, FP1 Strategies. (Who cribs Web material and expects to get away with it? Maybe by the intern?)
Here's what I think may be the larger issue behind this problem: While it is not unusual for political candidates to hire outside writers, it seems that Hinson needs a staff that reads, too. If her staff had been tracking her issues via the state and national press, they might have avoided the whole problem of plagiarism. But apparently, they weren't on the job.
It may be normal for the average American to ignore journalism. Most do. But for a congressperson, that can be deadly. Like it or not, journalism is the curriculum of democracy, and it's not going to go away. It turns out that 'real news" matters. So, for a person aspiring to lawmaking and policy development as a member of Congress, here's a heads up: not reading the Times, the Post, the Register, or The Gazette, listening to NPR or watching CNN is, at best, irresponsible. At worst, it's dangerous - to you, your ambitions and to your constituents. Is that the quality of work Hinson is offering the citizens of northeast Iowa?
In my field, we preach about 'media literacy" as a citizenship skill. It calls on the individual to read, watch and listen to a variety of news perspectives in order to participate in democracy competently. The undemocratic alternative - where you can find those who are not reading the news today - is a kind of 'a-literacy." Aliterates can read; they just don't.
Maybe that explains why Hinson called herself a 'recovering journalist" when she introduced Trump at a local rally two years ago. That's a good line for a budding Trumpista, but it tells too much about what we'd get if she won.
Frank Durham of Iowa City is an associate professor of journalism at the University of Iowa and reads The Gazette daily.
Opinion content represents the viewpoint of the author or The Gazette editorial board. You can join the conversation by submitting a letter to the editor or guest column or by suggesting a topic for an editorial to editorial@thegazette.com