Home / Opinion / Guest Columnists
Rethinking the rush toward electric vehicles
Nicholas Johnson - Guest Columnist
Apr. 9, 2021 1:14 pm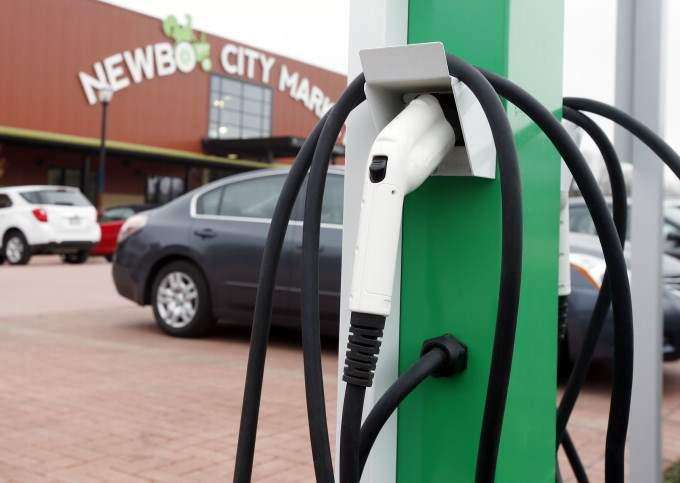 My first car was a 1928 Ford Model A roadster. Its roof had been removed, and the body revealed years in a cornfield. Price: $25; my newspaper delivery profits, but worth it.
In college I saved up and traded up: a $75 four-door Model A.
It's not a manly confession, but I'm not a car guy. Never built a hot rod. Like Barbra Streisand's "Second Hand Rose" with her second hand clothes, "I never had a car that wasn't used."
Then I heard about electric vehicles (EVs). Drove one over city streets and highways. Loved it. So cool. Smooth ride, silent, saving the environment with every mile. Amazing.
Until I made the mistake, from the dealer's perspective, of researching and thinking.
Two questions: One, should you buy an EV? Two, should President Joe Biden spend $174 billion on their promotion — including 500,000 charging stations?
My conclusion on the first? As some Facebook users describe their relationship, "it's complicated."
Do you not have to ask the price? ("If you have to ask you can't afford it.") Do you have exclusive access to a charging station, or a garage where you can put one? Do you already have a second, conventional car? Would you or your partner only use the EV for errands around town, or commuting distances for which daily, overnight home charging is adequate? To avoid merely substituting coal-generated electricity for petroleum, do you live in one of the most renewable-energy-sourced electricity states? Do you consider the fun of driving an EV a part of their value?
If you can answer "yes" to all those questions an EV may make sense. Whatever you answered, extensive Googling may change your mind.
Mileage and charging times are challenging. Every hour of charging with 120-volts creates power to drive two-to-five miles (96 miles per 24-hour charge). Compare that with three minutes to "fill 'er up" with gasoline on cross-country trips.
The second question's answers depend on the goal: (a) All Americans using EVs for all driving? (b) Benefits from most practical uses of EVs? (c) Transportation systems moving humans at lowest possible cost and environmental impact?
The challenges with (a) are suggested in the six questions above. If (b), fleet use (UPS) makes most sense. Amazon has plans to order 100,000 EVs for deliveries. Each vehicle with its own parking space, charging station and enough overnight charge to last through the next day.
But if the goal is moving humans (c), there are more efficient and environmentally friendly alternatives to filling roads with EV vehicles.
Work from home (as many now do). Office buildings and housing within walking or biking distance. Multiple times more public transportation — subways, surface trains, EV buses. Incentives for trading in gas guzzlers.
Friends in a small Swiss town benefit from a sufficiently extensive national rail network, plus buses, to travel efficiently without owning a car — as my sister does in Manhattan.
EVs are now 1 percent of all vehicles. Their future? It's complicated.
Nicholas Johnson, Iowa City, worked on transportation policy as U.S. Maritime Administrator. mailbox@nicholasjohnson.org
⧉ Related article: Death, taxes and corn-based ethanol
Opinion content represents the viewpoint of the author or The Gazette editorial board. You can join the conversation by submitting a letter to the editor or guest column or by suggesting a topic for an editorial to editorial@thegazette.com